Leader of the Opposition, Bharat Jagdeo, speaking in parliament on the final day of Budget Debate 2017 has said that the government has to be judged on its fulfillment of promises to the people.
He said the government cannot base its performance on the standards of the past government, adding that if they do not fulfill their campaign promises, they'll be seen as "fooling the people into voting for them."
Mr Jagdeo stated that the  budget is about "no jobs, no investments", but pays more attention to creating a bigger government financed by more local funding and more taxes on the people.
"Yet they blame the PPP for the nature of the budget", the Leader of the Opposition said. He told the National Assembly that it was not the PPP that sat down and decided to tax Guyanese more.
He said the government and the budget could best be characterised by "caconomics", which he explained is the practice of bad economics in the nature of "how low can you go".
Jagdeo noted that persons see the mediocrity, the bad projects, the draconian nature of the budget, and maintained that despite this, the people in the government are "happy".
He said it is clear policies, clarity of thought, the right signals and the right incentives that change countries.
"They (government ministers) are happy in oblivion, speaking about everything except the budget, they talk of great achievements, they boast of three budgets in 19 months, I see this as an indecent haste to tax people."
He further opined that the Government has passed the budget this early so it could start taxing from January 1, "they want a full year of reaping the benefits of taxes."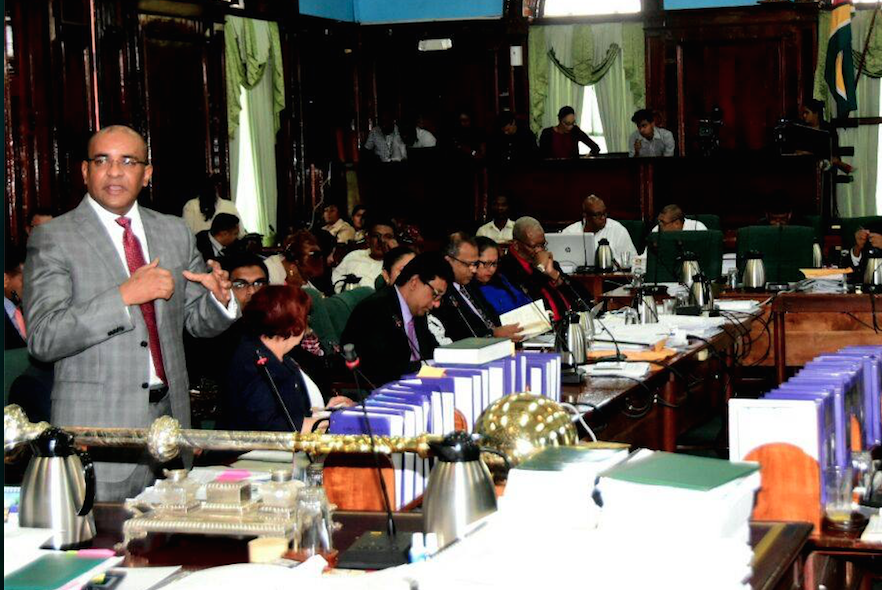 "The motive is taxing people more, and collecting more, clear as daylight", the Leader of the Opposition stated. 
The PPP, which boycotted consultations on the budget, wants the government to withdraw the budget complete and come up with a new one that it could assist in crafting.
The government has dismissed that idea and officials of the government have said if the PPP was really interested in crafting a better budget, it would have attended the consultations, rather than to leave empty chairs.