The International Building Expo is set to make its return in July with a big focus on affordable housing and construction in a fast-moving Guyana.
The expo was launched last evening by the Ministry of Housing and Water at the Pegasus Hotel.
In his address at the launching, President Irfaan Ali said the Expo is designed to showcase the development trajectory of the government from a construction perspective so that persons in the private sector, the banking sector, and the commercial sector can align their vision and align their business model with the government's plans and programmes.
"We also have been able to develop our own technology, and we have been able to perfect our own art here in Guyana. So we are perhaps, I will say, in the top 10 tier of affordable housing, the cost per square foot for affordable housing globally," the President said.
The President also announced plans by the government to roll out a new "innovative model" that will see the construction of 300 homes to be used as rental properties during the Caribbean Premier League (CPL) in September as the demand for accommodation grows for that period.
"We are looking at a way in which we can marry cricket with uplifting people out of poverty. So we are setting aside land to build 300 prefab homes. Now, the prefab homes will be used during cricket to house people … and the revenue from that rental will go as downpayments to the banks," the President announced.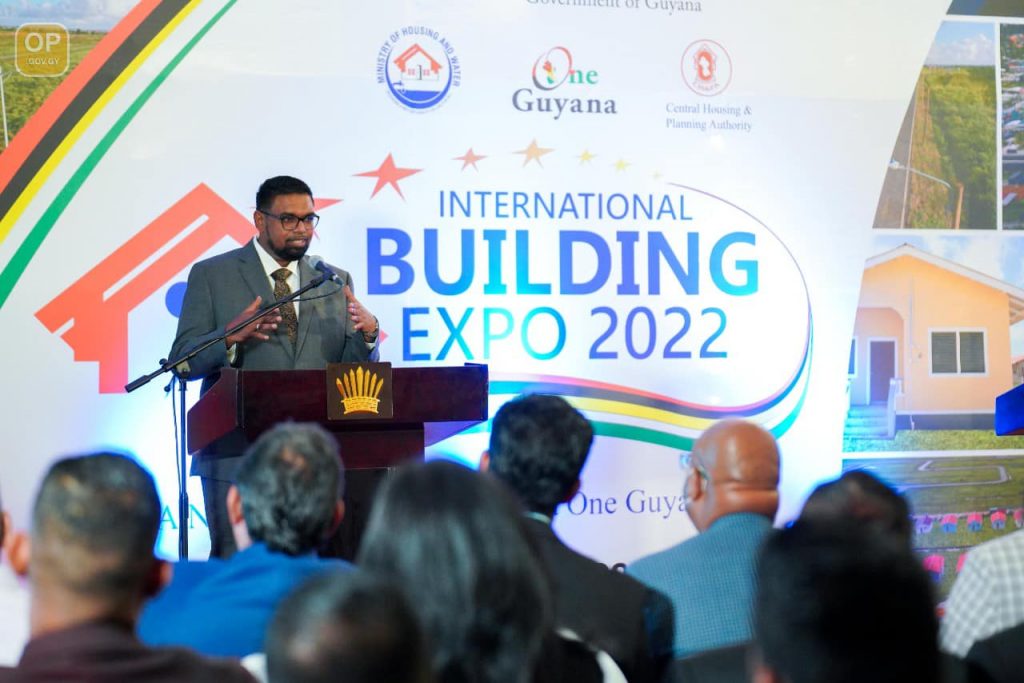 The houses are expected to accommodate the hundreds of visitors that are expected for the Cricket Carnival.
The President pointed out that the revenues earned from the rental will then be used as a down payment at the commercial banks for housing solutions for the poorest families. "These are the things that will really change the face of the country," the President noted.
The Ministry of Tourism is also working with several agencies to also convert private homes into Bed and Breakfast facilities.