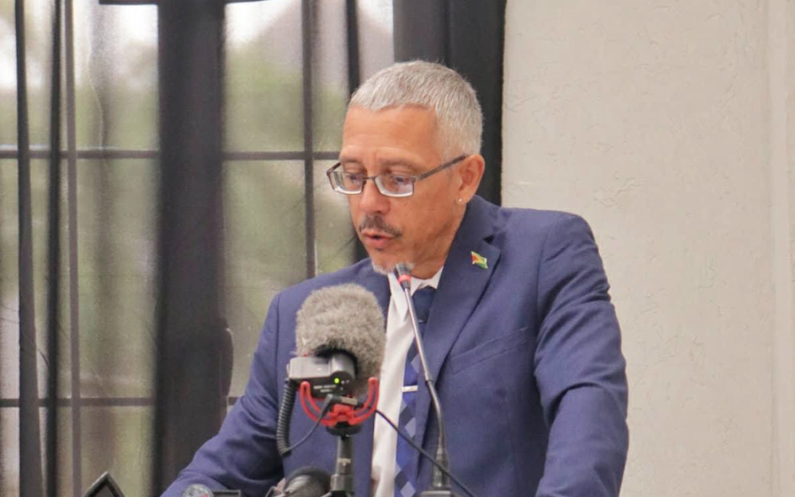 Critics of the existing Petroleum Sharing Agreement Guyana shares with oil giant ExxonMobil found themselves on the receiving end of scathing criticism this morning when Minister of Business Dominic Gaskin delivered remarks at a Private Sector Oil and Gas Seminar.
Minister Gaskin said claims that Guyana was being ripped off amounts to "pure foolishness", making it clear that in his opinion there is nothing lopsided or ridiculous about the contract.
"And instead of being excited about this and trying to get prepared for the opportunities it could create, some of us are shouting and screaming every single day from the front pages of our newspapers about what a terrible thing this is and how we are getting ripped off and tied up like iguanas and all sorts of foolishness," Gaskin said.
In fact, the Minister believes that there is a concerted effort, by a handful of persons, to derail the progress of Guyana's emerging oil and gas industry.
Against calls for a renegotiation of the PSA, the Minister gave no indication of a likelihood that the contract will be reviewed, but said the government intends to hire a firm with international expertise when it comes to the allocation of remaining oil blocks.
"This is a new industry for Guyana and its one in which we don't have any real experience, or any real expertise, or even suitable training programmes to help us build the capacity that we lack."
Gaskin said having the oil sit below sea level is in no way beneficial to Guyanese and in being realistic Guyana lacks the ability to extract the oil so it needs a company, like ExxonMobil, to do it.
"A handful of people repeating that it is bad for Guyana does not make the statements true", he cautioned.
The Minister reminded the seminar that the government will receive 2% of gross proceeds as well as 50% of profit oil.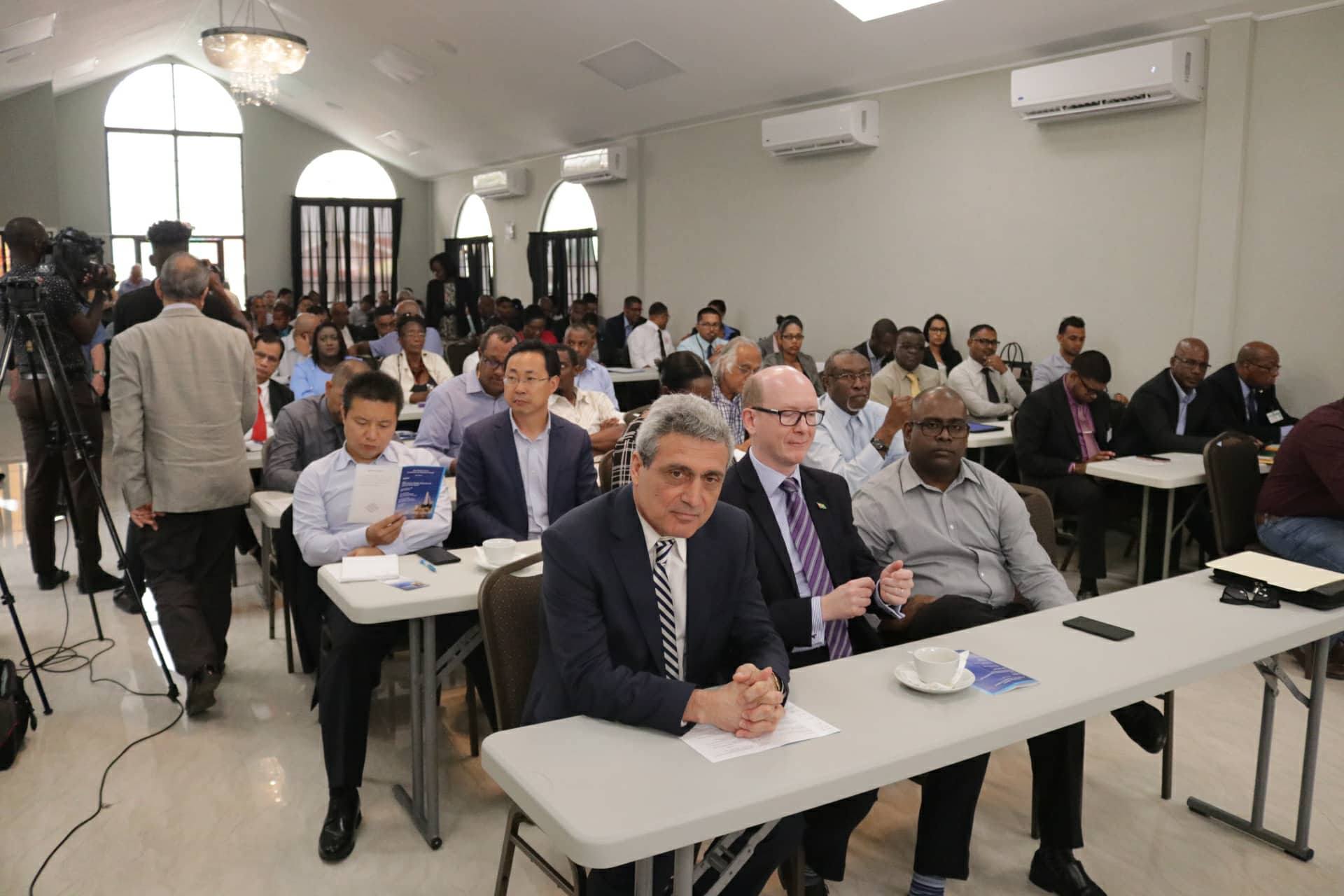 He further explained that with the production of 100,000 barrels of oil per day it amounts to over US$300 million of revenue in the first year.
"I don't consider this to be chicken feed," Gaskin said, as he compared this level of production to the performance of gold over the last eight years.
With the last eight years being the best for gold production, Gaskin said Guyana earned just over US$300 million in royalties and taxes from all the gold produced over last eight years.
Meanwhile, in the first year of oil production, the government will earn about the same as it did from gold production in eight years. "I don't think that is chicken feed," Gaskin repeated while noting that gold is just as important as oil with oil natural resources being non-renewable.
"So for anyone to assert that our government is selling out and giving away our oil is just plain nonsense… you cant just start off with no industry and no proven reserves and want to play hardball with investors who have years of experience in the field and who can easily take their business elsewhere without any major consequences."
Minister Gaskin had the room's attention as he pointed out that there is room for improvement, but the existing contract is favorable with prospects for Guyana to negotiate for greater earnings in the future.
Gaskin closed his presentation by saying he holds no ill will against critics of the government but said the information being disseminated is misleading, particularly when Guyana's contract is compared to contracts ExxonMobil shares with other countries like Ghana.
Guyana will begin oil production in 2020 and ongoing exploration activities continue to unearth large oil discoveries offshore Guyana.
To date, there has been seven discoveries with 11 wells drilled by ExxonMobil. Production could rise to as much as 500,000 barrels of oil per day when the industry takes off.
-Kurt Campbell-