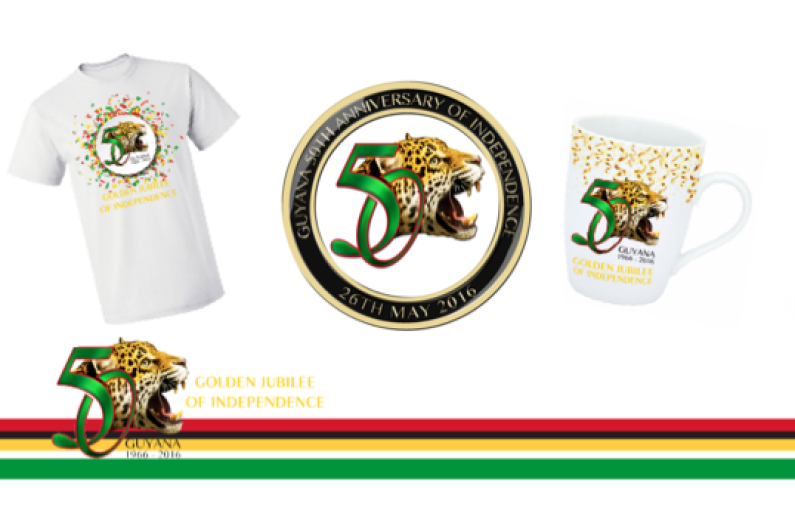 The Department of Culture is encouraging businesses and citizens to come fully on board Guyana's hosting and celebration of its Golden Jubilee.
Minister within the Ministry of Education, Nicolette Henry, who holds responsibility for culture has explained that the government is encouraging the use of the Golden Jubilee logo. There will be no cost attached and no limitations.
She said businesses could use the logo as part of their merchandising. However, use of the "premium" logo will require permission from the Department of Culture.
Guyanese from all walks of life are being encouraged to do their part to ensure that the country puts on the best show it can in commemoration of its 50th Independence anniversary.
During a press conference on Tuesday, Minister Henry said in order to get to ensure that Guyana's achievements over the last 50 years and its vision for the future is broadcast to the world, it will require the full support of all Guyanese.
"Every Guyanese must come on board to celebrate and recognize that this is bigger than any one person or organization. This is bigger than Nicolette Henry and I really need the support of the media, I need the support from all sectors to be able to allow Guyana to shine," the Minister appealed.
Henry told media operatives that a schedule is expected to be released soon but stressed that information is already in the public's domain and published on the official 50th Anniversary website, www.50guyana.com
She acknowledged that planning for such an event should have been long completed but believes that the shortfall could be linked to the change in government that occurred in May 2015.
"I would be the first to admit that an event of this magnitude requires no less than two years planning… we had six months," she added.
The Minister further claimed that several necessary procedures have stalled the execution of plans already in the pipeline. She said the Ministry had put together a large team of persons to plan and execute the many events and highlights billed for May.
Some of those persons are Commissioners on the National Commemorative Commission that are drawn from government agencies, the private sector and includes youth and women. Henry said the screening process proved to be a huge undertaking.
"We received more proposals than there are people in this country… some had no bearing to our theme and we spent a lot of time trying to refocus," she added, while reminding Guyanese that they should remember that the events must be rolled off in the context of the resources and infrastructure available.
She said every Guyanese is welcome on board to help and stressed the major role that exists for members of the media.
FOR MORE INFORMATION ON the logo CLICK: 50GUY_Brand_Book (1) (1)