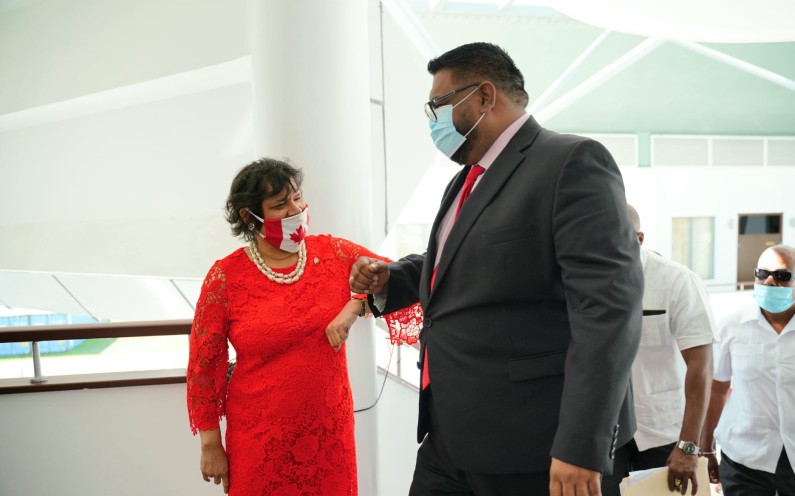 The private sectors in Guyana and Canada are looking to work closer together and with the launching of the Canada-Guyana Chamber of Commerce this afternoon, the step towards that goal is closer to reality.
The new business Chamber is being Chaired by local business magnate, Anand Beharry, who told the launching that the Canada-Guyana Chamber will be looking forward to serving the needs of its membership in Guyana and Canada.
The Canada-Guyana Chamber of Commerce is the brainchild of outgoing Canadian High Commissioner to Guyana, Lilian Chatterjee.
She said the Canadian High Commission will continue its efforts to promote Canadian and Guyanese collaboration in a broad range of sectors and not just in the area of oil and gas.
The High Commissioner, however, noted that as Guyana moves to become a key player in the oil and gas sector, there is the need for an adequate workforce locally to meet the demands of the sector. She said such a workforce is not currently in place.
"We will not flood you with an influx of Canadian employees. We will provide Canadian expertise –– but in order to have true partnership, Canadians will rely on training a skilled workforce in Guyana. But let me be clear – that workforce does not exist right now in Guyana. You do not have the population – yet – to be the engine of your rapid growth. Many oil-producing countries in the Middle East understood that. So you should accept that others – and I suspect they will be mostly your geographic neighbours from CARICOM and the Americas – to support your growth at the outset until Guyana can supply the skilled workforce it needs", High Commissioner Chatterjee said.
The High Commissioner said foreign investment should be supported and not resisted, although she warned that the country must know who to trust.
President Irfaan Ali welcomed the launching of the Canada-Guyana Chamber of Commerce and noted that the Guyana Government and the Private Sector in Guyana will have to work closer to ensure there is a leveled playing field when it comes to investment and trade with other countries. He noted that over the years, Guyana has faced many hurdles in getting access to various markets, while the country is always making it easier for some of those same markets to do business in Guyana.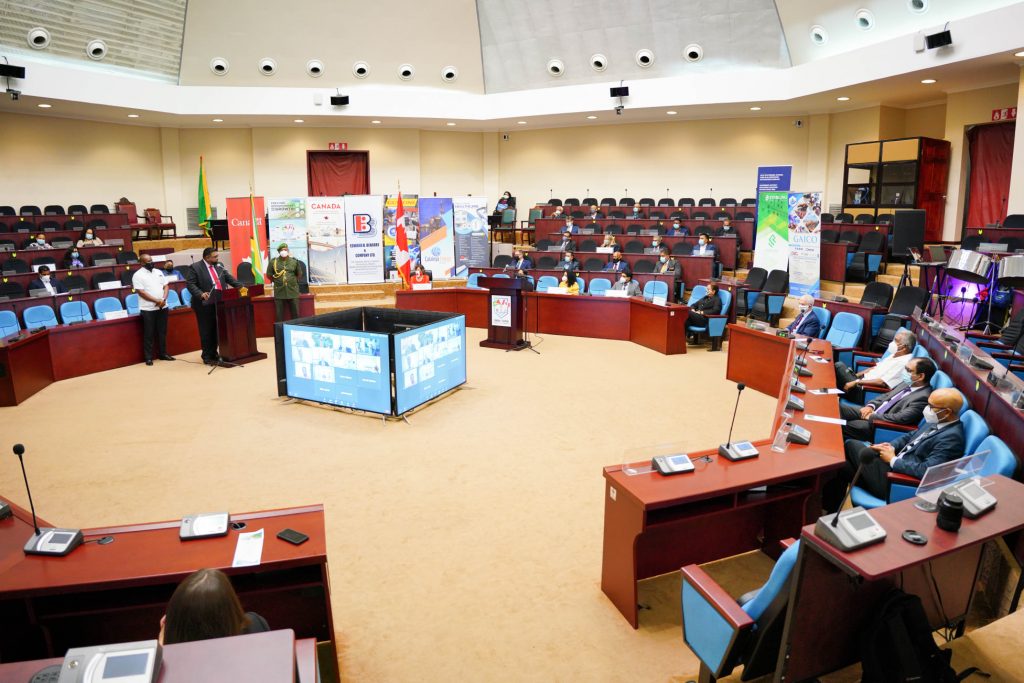 The President said the Foreign Affairs Ministry will be looking at the issue especially as there are more and more countries seeking to do business in Guyana and with Guyana.
The various private sector groups and chambers, he noted, should not see themselves as being in competition with each other, but rather working with a similar goal.
The Canada-Guyana Chamber of Commerce will have offices in both Toronto and Georgetown. It plans to offer advice and support services to its members and others looking to do business in both Canada and Guyana. The Chamber will also serve as a business advisory body to governments on bilateral matters related to trade and investment in both Guyana and Canada.