With Guyana's expected economic growth and its attraction to international investors, US Ambassador to Guyana Sarah-Ann Lynch believes that the country needs to fix its power generation issues to attract additional investments.
The Ambassador made the point on Tuesday as she addressed a virtual Guyana Oil and Gas summit.
According to the Ambassador, the country will "have to make significant outlays in its power generation sector in order to attract the types of investment that will make it a sought-after destination in the Caribbean".
The Ambassador said one of the biggest obstacles facing investment in Guyana is the cost of energy.
"Guyana's energy generation is largely fossil fuel-based, with power plants  utilizing heavy fuel oil.  The cost of electricity is USD 0.32 per KWH, which is significantly higher than Guyana's South American neighbors but about average for the Caribbean.  Guyana also knows it will have to improve its power grid, which, unfortunately suffers from systemic losses. This is a major roadblock for the development of large industries now.  If Guyana can take advantage of the natural gas that emits from the oil wells, it can bring down the cost of energy two-fold, which will make a difference in the lives of every Guyanese citizen", the US Ambassador said.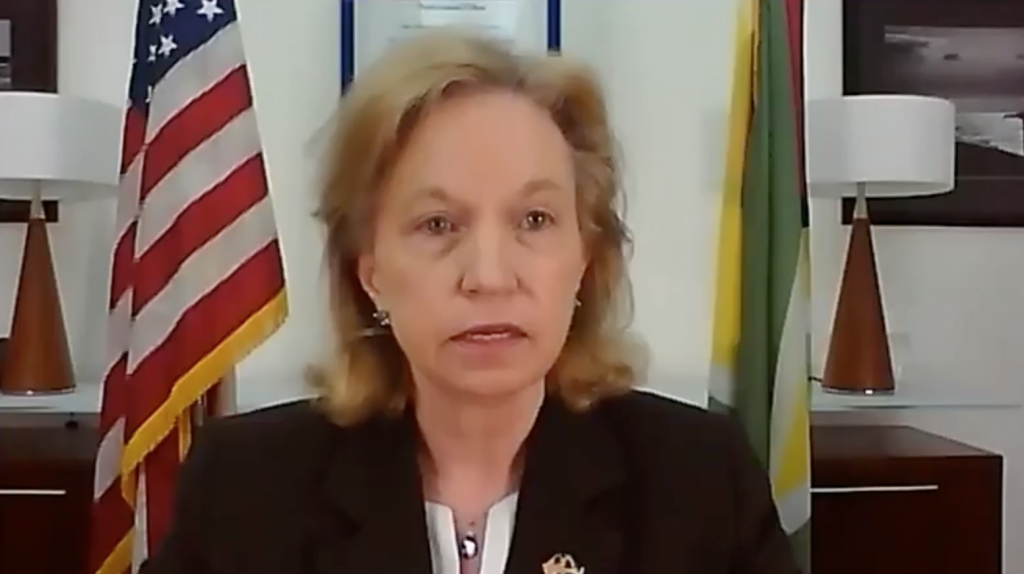 She noted that with a new government in place, there will be a need for them to move swiftly to begin putting systems in place to prepare for the economic growth and investment that is forecast to come Guyana's way.
Lynch said there will also be the need for diversification in the energy sector since that will help Guyana fulfill its dream of a green economy.
The US Ambassador said the United States will remain committed to Guyana and will continue to support various initiatives in the country. She pointed to a number of recent agreements signed between Guyana and the US as a testimony to that commitment.