The High Commission of Canada and the Ministry of Education have launched a Specialist Mathematics Teachers Training Programme at the National Centre for Educational Resource Development (NCERD).
The programme, which will see 30 primary school teachers undergo rigorous training with focus on numbers and operations, is the first initiative under the Canada-CARICOM Expert Deployment Mechanism (CCEDM) in Guyana. It is being funded by the Government of Canada and implemented by the Canadian Executive Services Organisation (CESO).
In his address to the educators, Canadian High Commissioner Mark Berman said, globally, the COVID-19 pandemic has negatively affected the education of children and the programme is intended to offer critical technical support to teachers as they return to the classroom.
He said children are relying on teachers to make up for lost time but the task, he acknowledged, is far from easy and filled with many challenges.
"Canada is very pleased to be able to support, what we call a Canada-CARICOM Expert Deployment Mechanism (CCEDM), and…this is the first in-person technical assistance initiative through CCEDM in Guyana," the Canadian High Commissioner said.
Commissioner Berman said the four year demand driven programme is focused on capacity building at the national level through government institutions.
"The project, CCEDM, works across the Caribbean to help address priorities and needs that are identified by national governments through in-person and virtual expert technical assistance. Virtual assistance is excellent but in person goes a lot further, and the fact that we are able to do that, bring experts to Guyana, we hope that this would open one of many types of expertise that Canada is able to bring to Guyana, to work with professionals in a number of sectors," the High Commissioner said.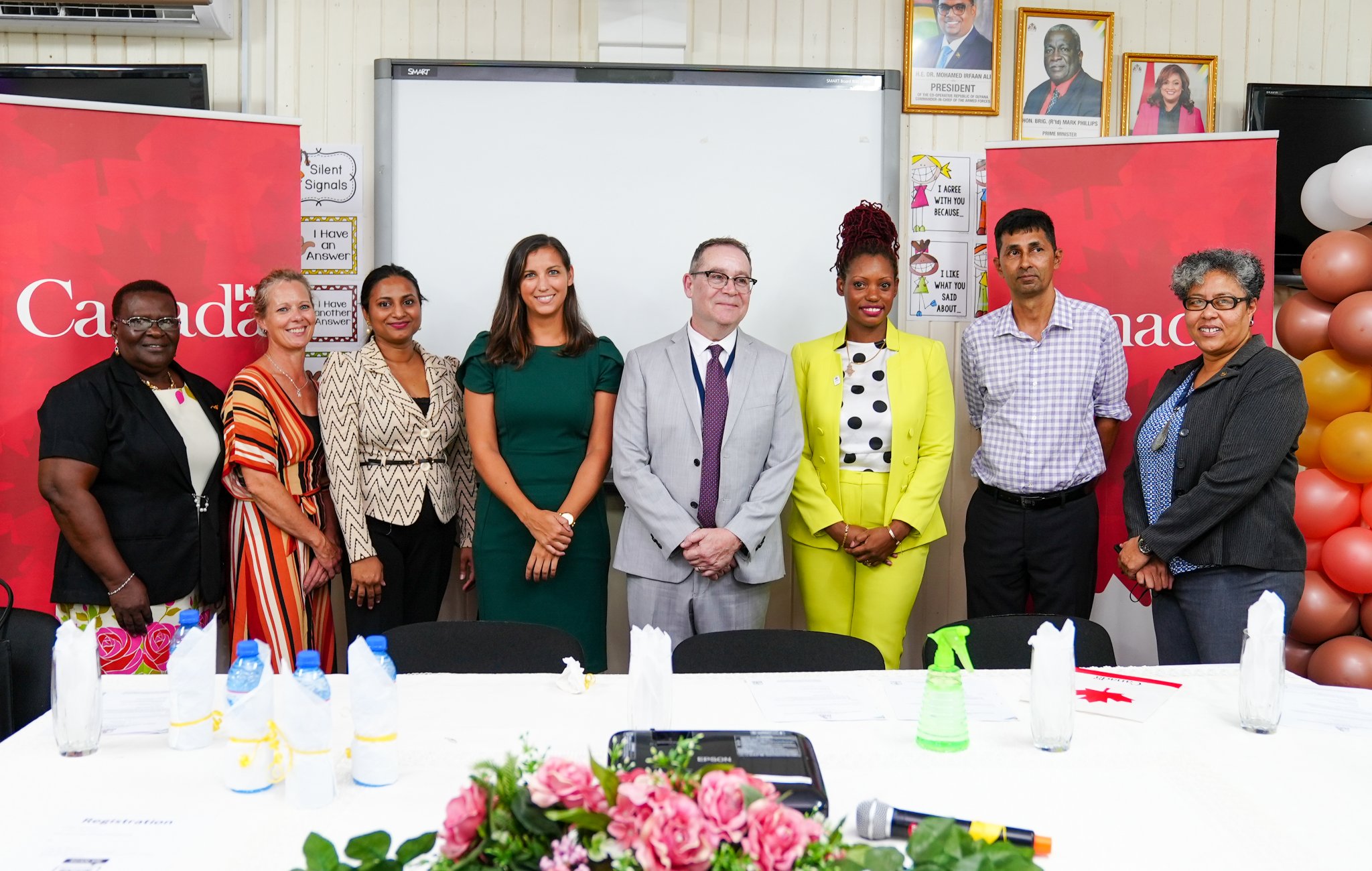 Vishnu Panday, Head of the Math Unit at NCERD, told the press that the primary school teachers were drawn from across Region Four. He noted that in Mathematics, there are five main strands in the primary level, and the ongoing programme is focusing on numbers and operations. The specialist programme is intended to help teachers effectively teach children. The training programme, which commenced today, will conclude on Friday. s
The launching of the Specialist Mathematics Teachers Training Programme follows the signing of a Memorandum of Understanding between the Ministry of Foreign Affairs and International Cooperation and the Canadian Executive Service Organisation (CESO) early this month. Through CESO, CCEDM is being executed in nine other Caribbean countries.