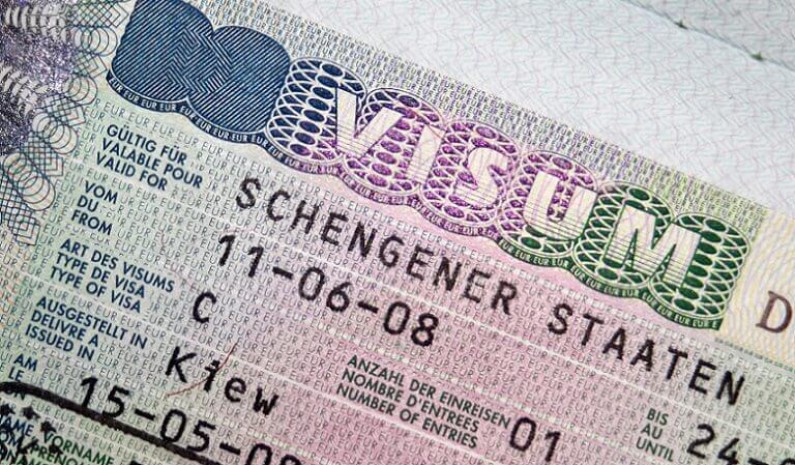 President Irfaan Ali this morning appealed to the European Union to find ways within the shortest possible time to begin the issuance of Schengen visas in Guyana.
Currently, Guyanese who wish to visit Schengen countries in Europe are forced to travel to either Suriname or Trinidad for their visa appointment.
The President said that situation is unacceptable and he hopes that with the launching of the Guyana-European Union Chamber of Business, the authorities in Europe will see the need to begin the issuance of the visas locally.
"And we have to find where we will get it done within the next three months, which embassy is in a position to get it done within the next three months and what you want us to do help you get it done in the next three months and get it done. We can't have our business people and citizens going to Suriname to spend three days and then have to travel back, its nonsense, absolutely ridiculous," President Ali said this morning.
The President who was speaking at the launching of the new Business Chamber said Guyana is positioning itself as a global player and services such as visa services must be easily and readily accessible.
"We can't continue like this, if we have enough technology to help us, we cannot trust technology when it's convenient and don't trust it when it's not. I will say ambassador in next 48 hours let us double down on this, make the appropriate noise and get this done, I think this is a very very low hanging fruit," the President noted.
The President deemed the visa services as important and said it should be done before the formal setting up of the EU-Guyana Chamber here.
"We are a boat rise away from Suriname, don't tell me we don't have the same technology or the same systems, I can tell you our systems can match any system," the President said.
Just last week, the Georgetown Chamber of Commerce called for the UK to ease its visa restrictions for Guyanese nationals. That call came in wake of the announcement of the return of British Airways to Guyana after more than 40 years.