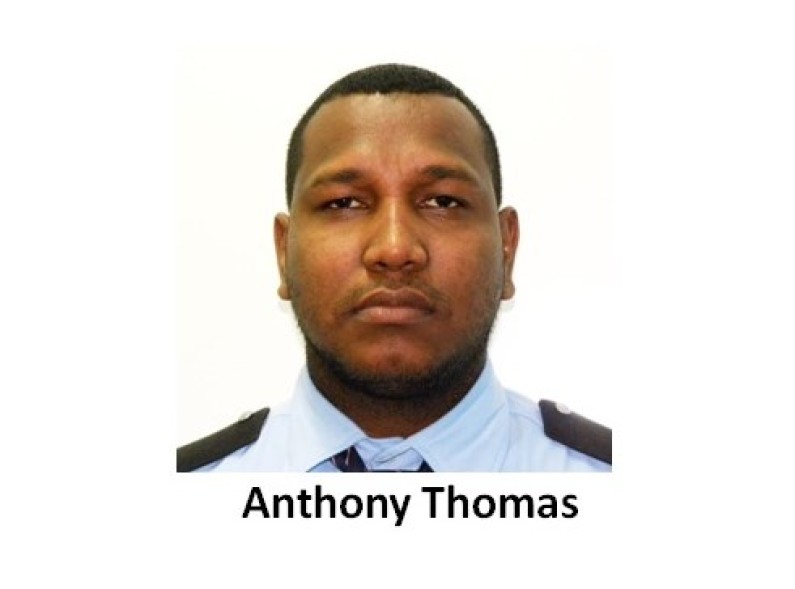 The Customs Anti Narcotics Unit on Monday night issued a wanted bulletin for a Customs Officer of the Guyana Revenue Authority. The Customs Officer's name has been given as Anthony Thomas.
In a late night release, CANU asked for "Anyone with information on the whereabouts of GRA's  officer Anthony Thomas please contact the Customs Anti Narcotic Unit (CANU) on telephone Nos. 227-03507 or 226-0431″.
The release from the drug enforcement agency did not offer any other detail. The Customs Officer was based at the Cheddi Jagan International Airport. Reports suggest that he may be wanted for questioning in connection with a drug bust at the airport over the weekend.
Airport baggage handlers and CANU agents at the airport on Saturday discovered an unchecked bag with over 20 pounds of cocaine stashed among other bags that were being loaded on a Caribbean Airlines flight that was bound for New York.
Although the bag was unchecked, it still carried a baggage tag from a previous flight. Sources at the Guyana Revenue Authority have indicated to News Source that they have been contacted by CANU about the Customs Officer and his possible whereabouts. The Customs Anti Narcotics Unit and Police Investigators are expected to release more details on the case soon as the probe widens.