Sex workers from across the Caribbean region gathered in Montego Bay, Jamaica at the end of August to collectively raise concerns about several problems affecting their industry.
Though prostitution in many Caribbean states including Guyana, remains illegal, support groups and sex workers organisations have been rising up across the region and have been working close with civil society and international groups.
At the Montego Bay meeting, the members of the Caribbean Sex Workers Coalition declared that "sex work is work and must be recognized and treated  en par with other professions where labour conditions are just."
The group has also thrown out a call for the decriminalization of sex work. "Selling sex should not be a crime; There are practices and policies that harm sex workers", the group declared, pointing out that sex workers have the same human rights and duties as all other people and they ought to be respected at all times since they value themselves like everyone else in society, with equal rights and justice.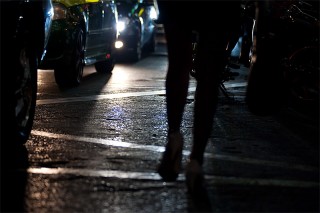 The group is calling for the rights of sex workers to also be respected and is demanding that sex workers be allowed equal opportunity rights to work, to health care, education, food and shelter and retirement benefits. The sex workers would like to be able to access "effective social services without "any fear, favour or compromise".
Over the years, sex workers have complained about being targeted by law enforcement and being treated unfairly by the justice system. The Jamaica meeting has issued a call for an end to all "discriminatory legal, social and religious practices that target sex workers, their families, partners, colleagues, clients and anyone associated"
The group has also released a number of other demands of Caribbean governments which includes:
"Respect and protect human and constitutional rights and create legislation, policies and practices which effectively protect these human rights
Respect our right to livelihood and freedom to work
Respect our right to freedom of movement and migration
Provide non-discriminatory health and social services and:
Ensure the Ministry of Health, the National AIDS Program, and other agencies recognize the different sub-populations of sex workers and design programs that respond to their needs.
Partner with and train health care workers to effectively provide services for sex workers, including unconventional health services, such as mobile clinics.
Ensure that sex workers are not subjected to compulsory HIV testing by employers."
The group also wants the difference between trafficking in persons and sex work to be recognized and separated. A number of Caribbean countries have been flagged by the United States as being host countries to human trafficking.
In many of those cases highlighted by the United States, human traffickers would be accused of forcing their victims in prostitution and a life as a sex slave.