CARICOM Leaders gathered in Georgetown, Guyana for their 37th Regular Meeting, stood in silence and paid tribute to the former Prime Minister of Trinidad and Tobago, Patrick Manning, who died last Saturday.
In paying tribute, CARICOM Secretary General, Ambassador Irwin LaRoque said he could not begin the meeting without first paying tribute to the late Trinidad and Tobago Prime Minister. He said Mr. Manning worked tirelessly for the Caribbean region and served as a member of the Conference of Heads of Government for 13 years.
The Secretary General recalled the many contributions that Manning made to the regional body in and out of the Office of the Prime Minister.
Manning passed away in his hometown of San Fernando, Trinidad and Tobago on Saturday, just one day after being diagnosed with cancer. He had been hospitalised for several days.
He retired from active politics in Trinidad and Tobago back in 2015.
See full CARICOM Statement on the passing of Patrick Manning. 
The Caribbean Community (CARICOM) mourns the passing of the former Prime Minister of Trinidad and Tobago, Mr Patrick Manning.
Mr Manning was one of the true champions of CARICOM. He believed in integration and was genuinely committed to it. He often referred to his years as a student at the Mona Campus of the University of the West Indies as the kindling of the fire that lit his integration spirit.
He had a keen sense of Trinidad and Tobago's place in the Community and he believed that it had to play a supportive role given its resources.
His contribution to our Community stemmed from his conviction that integration was the best response to the challenges faced by our Region of small states. His initiatives included the establishment of the Petroleum Fund which allowed Member States to benefit from Trinidad and Tobago's oil revenue.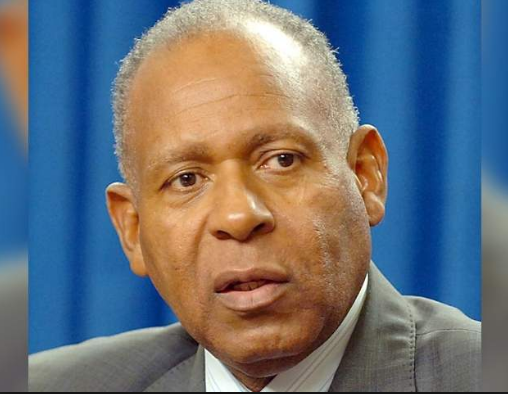 It was Mr Manning who led the way in addressing the dangers, highlighted by the Region's experts, that Non-Communicable Diseases posed to our Community and was host to the groundbreaking Special Summit of CARICOM Heads of Government on NCDs. This recognition led to CARICOM leading the global charge by initiating a United Nations High Level Meeting on combatting NCDs.
As Lead Prime Minister for Security in the CARICOM quasi-cabinet, Mr Manning engineered the formation of the CARICOM Task Force on Crime and Security. Its recommendations broadened the scope of co-operation within the Community in that area resulting in Security Co-operation being adopted as the fourth pillar of our integration movement.
In myriad other ways, his calm and deliberate interventions enhanced the tone of discussions at the level of the Conference of Heads of Government.
The Caribbean Community extends its deepest sympathies to his wife Hazel, their children and other members of the Manning family as well as to the Government and people of Trinidad and Tobago. Their loss is our loss. May his soul rest in peace.