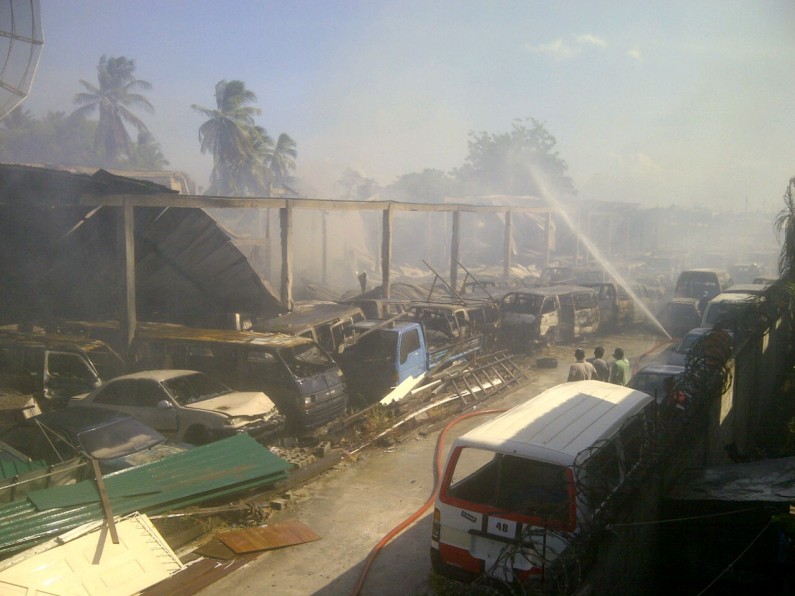 Over 100 cars and other vehicles were completed destroyed on Friday afternoon as a fire ripped through the Akbar Auto Sales Showroom at Cornelia Ida on the West Coast of Demerara.
Fire fighters were called to the scene just after 1pm but there was very little they could do to douse the blaze as it moved through the building aided by a mid afternoon wind and the gas in the cars.
Investigators are not sure how the early afternoon fire began but they have launched a wide scale investigation.
The fire also destroyed the company's furniture store which was located in the same building. The owners are placing their losses in the hundreds of millions of dollars.
Filed: 31st October 2014