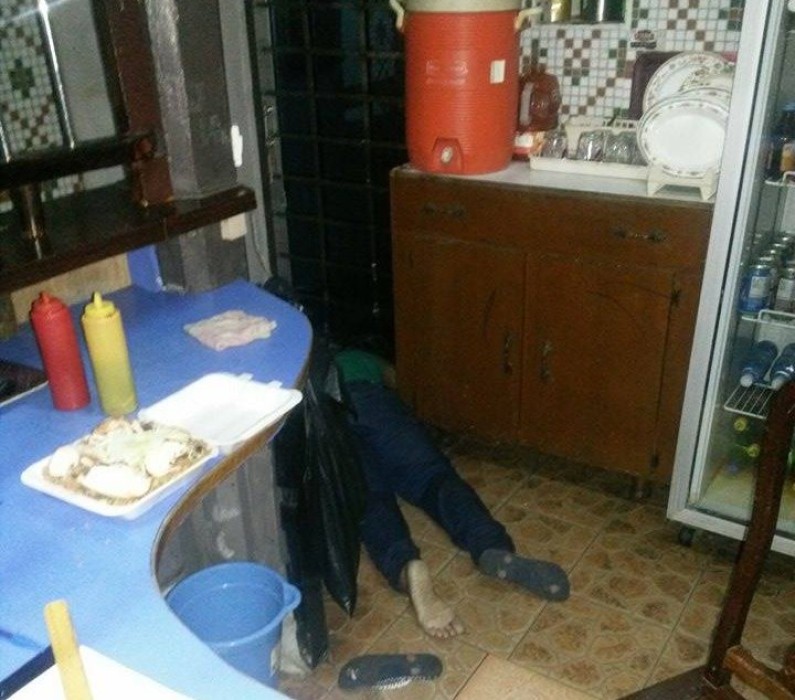 A mother of five was gunned down on Saturday night as she tried to escape from two armed bandits as they demanded that she hand over all the money at the Delicious Chinese Restaurant on Durban Street, Georgetown.
The dead woman has been identified as 48-year-old Debbie Blackman of Tucville in Georgetown.
She was in the employ of the Chinese restaurant for over a decade. According to reports, just after 7:30pm, two young men entered the restaurant while the woman was putting together orders for pick up. One of the men reportedly whipped out a firearm and demanded the money.
Blackman tried to run to the back of the restaurant in the Kitchen area but was shot dead as she banged on the door to alert the chefs.
The gunmen were unable to grab anything but hurried out of the building and fled the scene on a motorcycle, as the woman's lifeless body remained on the floor and the chinese cooks kept hiding in the kitchen.
Scores of residents in the busy Durban Street area hurried over to the restaurant just after the incident. Paramedics were called in but by the time they arrived, the woman was already dead.
Three of the woman's daughters wept uncontrollably as they arrived on the scene. One daughter screamed out "I want my mother now. I want my mother to come back to me now". She was pulled aside from the scene and comforted by other relatives.
Persons in the area who frequented the restaurant described the woman as very jovial and a hard worker who loved her children and always spoke highly of them.
One woman said earlier in the day, the woman was in the nearby salon talking about the previous times the business was robbed and she also expressed concern about the crime wave in the country. The woman said, no one would have imagined then that the same woman would be lying in a pool of blood hours later as a result of a robbery attempt.
Police investigators are expected to comb through video recordings that were captured by surveillance cameras in the area. The probe is underway.
 Filed: 23rd August, 2014