The Chairman and Vice Chairman of the Region Four Regional Democratic Council are urging staff members at the regional offices to stop playing politics and be professional in their work.
Region Four Chairman Daniel Seeram told a media conference today that the country's most populated region is facing a stymying of its work because the Deputy Regional Executive Officer and some other senior staff members appear to be taking orders outside the elected council.
Chairman Seeram said there has been issues of the publishing of tenders being delayed, disrespect for decisions of the Council and the Council being locked out of crucial information about various issues in the region.
He said the situation cannot continue.
"We can see that professional persons are now taking political stance in the region. This is bad and this is toxic and it is going to pollute the region further. I as the Regional Chairman and my Vice Chairman will stop the pollution immediately and these so called professionals will be reprimanded for the actions that they take", the Chairman said.
The Regional Chairman said the Deputy Regional Executive Officer has been ignoring his requests for meetings and has also been keeping staff members away from meetings and other activities of the region.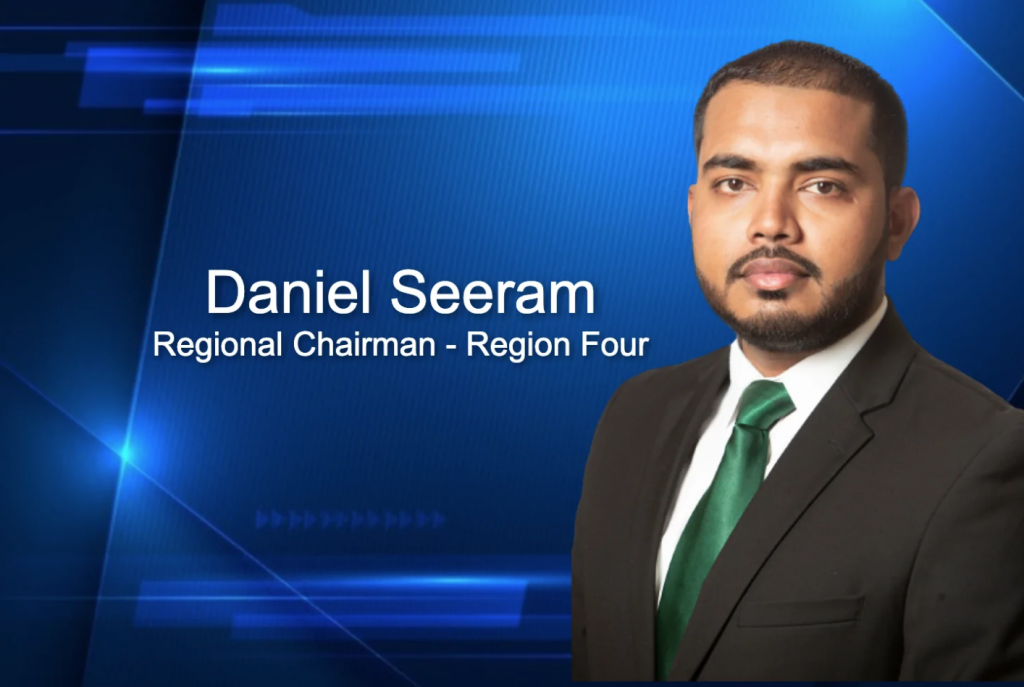 He said during a recent meeting with the Minister of Local Government Nigel Dharamlall, there was an attempt to cast blame on the Council for the tardiness of the DREO in not publishing tenders for work in the region despite the urging of the Council.
He said "the development at the Regional Four level right now has been stymied because of the DREO. Yesterday in the meeting, the Minister bused us saying that we were the worse region and we didn't take it, because he said only 26% of tenders were allotted, the DREO in the absence of the REO who is on leave, sat as the Chairman of the Tender Board and has stymied those tenders".
Chairman Seeram also took offence at statements by Minister Dharamlall on the issue of control of Region Four.
"The Minister yesterday proclaimed that he is the real power. The real power comes from the people and the people have spoken through their votes".
The Region Four Chairman said the Council has a good working relationship on all sides but the problems continue to pop up with some of the staff members who appear to be against the APNU+AFC Council.
He said when he took the oath of office, it was an oath to serve all the people of Region Four and he hopes that the staff members at the RDC will understand their jobs and not try to become overnight politicians.