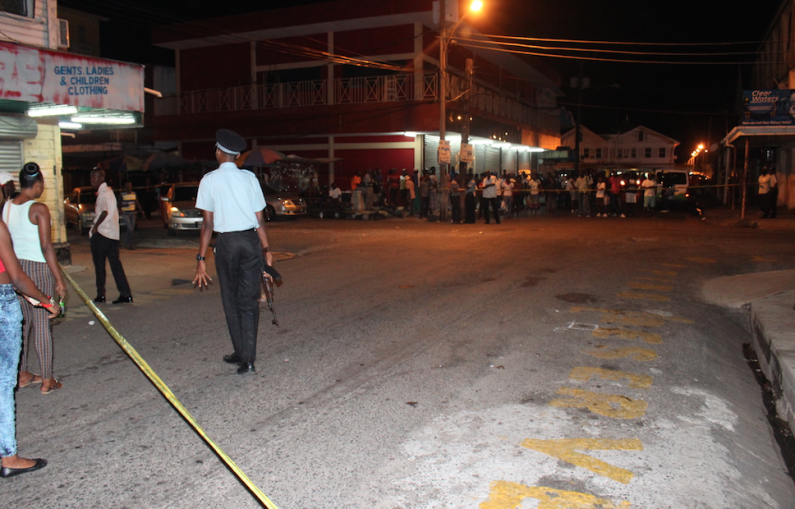 At least six gun touting bandits riding CG motorcycles carried out a daring early evening robbery in the busy America Street area in downtown Georgetown this evening.
Shoppers and persons heading home were forced to scamper for cover after gunshots rang out and the bandits snatched an undisclosed amount of local and foreign cash from a group of money changers who usually ply their cambio trade in the area.
The incident took place just before 8:00pm and the area was heavily crowded at the time. Eyewitnesses reported that it all happened suddenly and many of the money changers were left shocked after they were caught by surprise.
The attack seemed well-coordinated as the motorcycle riding bandits were able to maneuver their escape through the bustling crowd and downtown traffic.
Police investigators arrived moments after the incident and cordoned off the area to begin their probe. They are expected to check the surveillance recordings for a number of businesses in the same America Street area.
A senior security official described the incident as "worrying" because of the  "brazenness" employed by the bandits.
Guyana has seen a steady increase of armed robberies over the past few years.