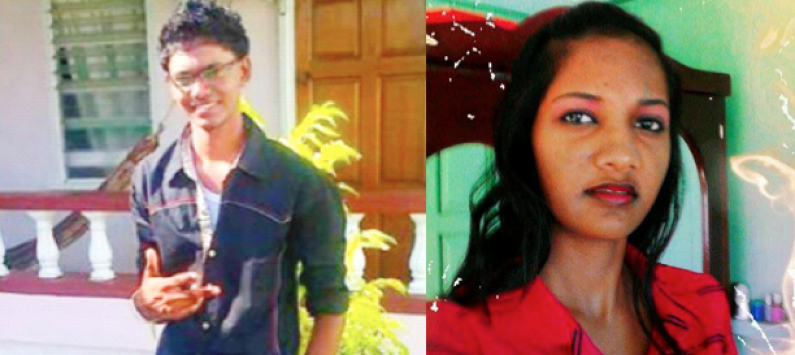 Police investigators have confirmed that both bodies that were found Monday afternoon on the foreshore of the Kingston seawall have now been positively identified.
The girl has been identified as 19-year-old Kavita Ackloo of Cummings Lodge, East Coast Demerara while the young man has been identified as Ramesh Beharry.
The father of the young woman positively identified her body yesterday afternoon after seeing the photograph of the two bodies in the local newspapers. The man said his daughter recently moved in to live with him but he did not know she was having any problems.
He said he does not know the young man although he saw the two together on a few occasions.
Relatives of the young man, Ramesh Beharry, identified his body last evening at the Lyken Funeral home after seeing the body on a local evening news. The relatives also said they were unaware of any issue that the young man was encountering.
One relative said the young man who worked at an East Coast cabinet making business, was last seen on Monday morning. His relatives also said they were unaware of a relationship between the two youths.
There are reports that at least two relatives of the young woman took their own lives a few years ago for various reasons.
Police investigators are treating the case as a double suicide. A poisonous substance was found close to the two bodies and investigators also found receipts for the poison in the young man's pants pockets.