The body of the girl that was found on the Kingston seawall yesterday alongside the body of a young man, has been positively identified.
Police investigators told News Source that the girl has been identified as 19-year-old Kavita Ackloo of Cummings Lodge, East Coast Demerara.
Her father positively identified her just after 5 o' clock at the Lyken funeral home. A' Division Police Commander, Assistant Commissioner Clifton Hicken told News Source this evening that the body of the young man is still to be identified.
The girl's father told investigators that he does not know the young man.
Police investigators are convinced that the two persons took their own lives. They were both discovered lying close to each other with bottles of suspected poison nearby.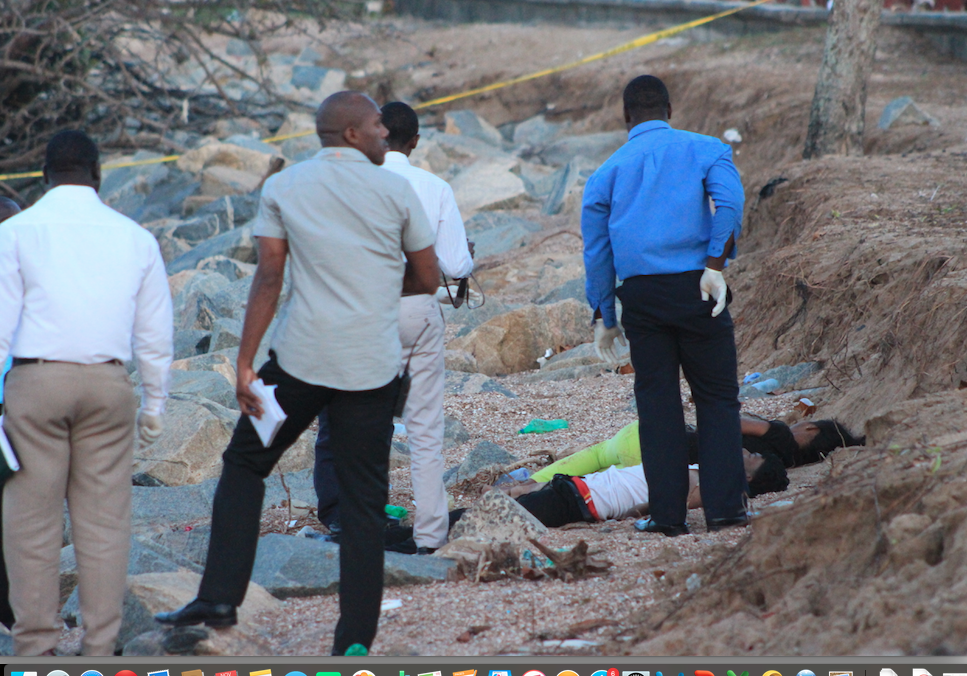 There were no marks of violence on either of the bodies and they were both fully clothed. The young man who appears to be of Indo-Guyanese descent, was clad in a black jeans and a white vest. He had black socks and shoes on his feet.
The young woman, whose body laid just next to the young man's body, was clad in a neon green jeans and a black t-shirt. She was wearing nothing on her feet.