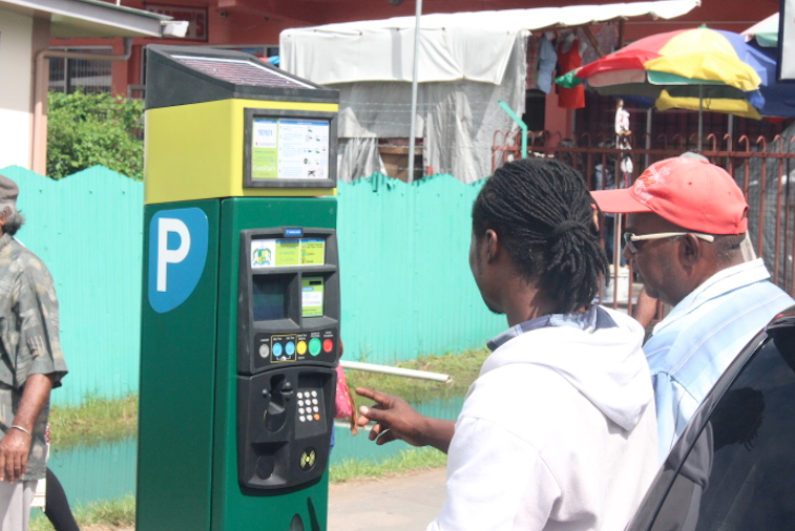 The Georgetown Chamber of Commerce and Industry (GCCI) is calling on the government to immediately revoke the parking meter contract between the Mayor and City Council (M&CC) of Georgetown and Smart City Solutions (SCS).
The business group publicly articulated it position in a statement issued to the media earlier today. This position was adopted after GCCI's Executive Management met with representatives from the Movement Against Parking Meters (MAPM) on March 29, 2017.
In the statement, the business body noted that, "albeit, the GCCI welcomes the suspension of the Parking Meter Contract, the GCCI nevertheless supports the MAPM's position and strongly calls on the M&CC and the Government of Guyana to immediately revoke the current parking meter contract between the SCS and the M&CC."
Further, the body wants the government and the City Council to implement a "fair and transparent" process that involves all stakeholders with regard to the procurement and introduction of a parking system in Georgetown.
GCCI said that one of the key issues identified during the discussions with MAPM, was the "blatant failures to adhere to the Public Procurement process," which are clear indications that procurement regulations were breached by the local government organ.
The City Council entered into the agreement with the SCS solution last year, with the latter agreeing to manage and operate the paid parking system in Georgetown. The company will receive 80 per cent of the total revenue generated from paid parking while the Council receives the remaining 20 per cent.
However, after much resistance from motorists and the public outcry over the rates and lack of transparency in the tendering process, Government intervened and ordered a suspension of the project for three months.
However, Mayor Patricia Chase-Green has maintained that the process which led to the implementation of the metered parking system was a transparent, one which was approved by the council.
Against this backdrop, GCCI is also requesting that the City Council and the Government make public disclosure of evidence which proves that the tendering process and award of the contract to SCS was fair and transparent.
Among other things, GCCI wants the M&CC and the government to; make public all reports, minutes etc. from stakeholders' meetings held prior to the implementation of the parking meter project with SCS; and details regarding which stakeholders and organizations the M&CC will be consulting during the consultations process and a timetable of this.
Among some of the other issues discussed at the meeting between GCCI and MAPM were, inter alia; the complete lack of transparency in the process; failure by M&CC to demonstrate thorough and comprehensive consultation with Guyanese; and failure by the M&CC to make public all Feasibility Studies conducted.