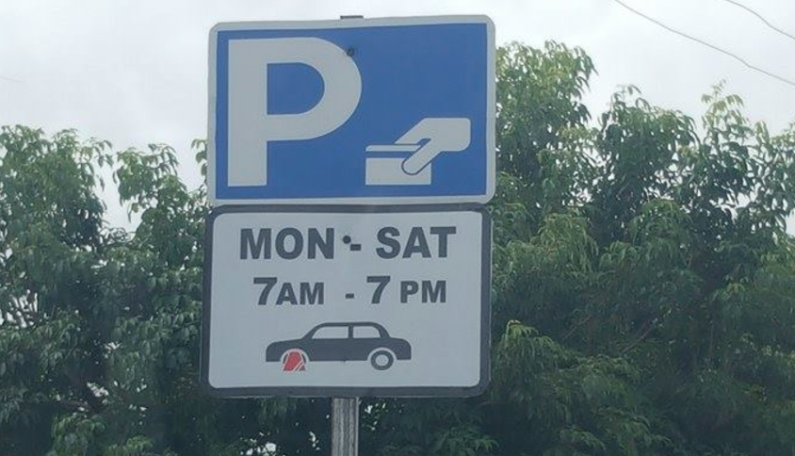 As the Movement Against Parking Meters continues its call for a full revocation of the parking meter contract between the City Council and Smart City Solutions, the Georgetown Chamber of Commerce and Industry is now throwing its full support behind the movement.
In a statement on Tuesday, the GCCI said it supports the call for the revocation of the Parking Meter contract and believes members in the business community and other stakeholders should maintain their protest efforts until the contract is revoked.  
"The Chamber believes that it is irresponsible for the Mayor and City Council (M&CC) to continue with the metered system due to a lack of transparency during the implementation process, a lack of adherence to public procurement procedures, and the absence of feasibility studies and citizen consultations. The M&CC should remember that one of the most important qualities that citizens seek in elected officials is transparency and any attempts to bulldoze the populace with opaque contracts will not garner support, especially not from the Georgetown Chamber of Commerce", the statement said.
The Georgetown City Council appears to be sticking with the contract even in the face of mounting criticism from citizens of the city and a call from Central Government for a less burdensome situation.
The Chamber today said that it has received numerous complaints from its membership regarding the metered system and its negative effect on customer traffic and sales.
Some businesses have been meeting with the City Council and have been offered concessions. Other businesses have offered to pay for the parking for their customers.
This past week the Mayor announced a 50% reduction in the parking charges for persons spending more than 8 hours in the parking spots. That reduction would bring the charge to $25 plus vat.
The Chamber of Commerce said it supports the M&CC's efforts to engage in public-private partnerships for the purpose of raising revenue for the city, "but we do not support the flawed and in some cases, potentially illegal methods that the M&CC has employed in doing so. We urge the Mayor and Smart City Solutions to do right by the populace and revoke the contract."