In a decision that went on for more than 90 minutes, Chief Justice Roxanne George dismissed one of the election petition cases filed by supporters of the APNU+AFC while allowing the other case to move forward.
In dismissing the election petition case #99 which was filed by Monica Thomas and Brennan Nurse, Chief Justice George ruled that the second respondent in the matter, Head of the APNU+AFC list and former President David Granger was not properly served in keeping with the rules outlined in the Validity of Elections Act.
Mr. Granger was served after the deadline set out for service in keeping with the Act.
The Chief Justice said as the leader of the list for one of the major parties, Mr. Granger was a necessary party in the matter and therefore should have been served within the timeframe.
She shot down arguments that were made which sought to cast blame on the late service on a mix up in the signing of the dates.
The Chief Justice also said some of the arguments put forward to convince her not to throw out the petition were absurd and preposterous, as she maintained that Mr. Granger was a proper party in the matter.
"To Permit 99p/2020 to proceed would be a disservice to the petitioners in 88p/2020 who ensured that they complied with all statutory requirements", the Chief Justice said.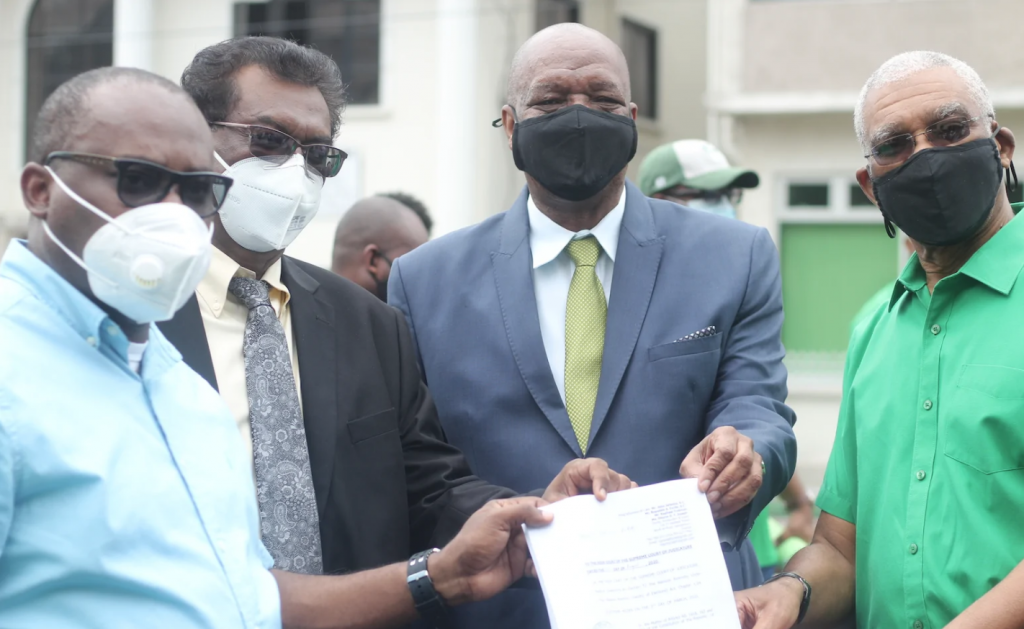 The Chief Justice ruled that petition #88 filed by electors Claudette Thorne and Heston Bostwick can proceed since all of the procedural matters were followed in the filing of that petition.
Petition 88 is seeking a number of orders and declarations from the Court including matters related to the lawful conduct of the elections, the recount of the votes, the results of the elections and the allocation of seats in the National Assembly.
Attorney for the petitioners in the case that is still before the Courts has indicated his readiness to proceed with the filing of submissions, saying that the petitions will depend on those filings and will not be calling any witness in the matter.