The Ministry of Foreign Affairs has written to the Finance Secretary seeking to have 10 outstanding advances written off.
The ten advances are linked to one person, now deceased Ambassador Odeen Ishmael, and total just over Two Million dollars. These advances would have been used for travel and such purposes.
The issue of advances were at the time being discussed in the Public Accounts Committee where the findings from the 2016 Auditor General's report were being examined.
Government Member of Parliament and Minister of Public Works, Juan Edghill told the PAC that if an individual is deceased, their estate is still available especially if that individual was on the pensionable establishment.
He told the committee that there is a way those sums could be recovered without writing them off. The Government Member of Parliament noted that advice from the Auditor General's Office could be sought.
However, in the case of Ambassador Ishmael, he wasn't on the pensionable establishment, according to the Ministry of Foreign Affairs' Ambassador Elizabeth Harper, the Washington Office she said made efforts to recoup the outstanding sums. Accountant General, Jennifer Chapman noted that because Ambassador Ishmael was a contracted employee, he would have been receiving gratuity every six months.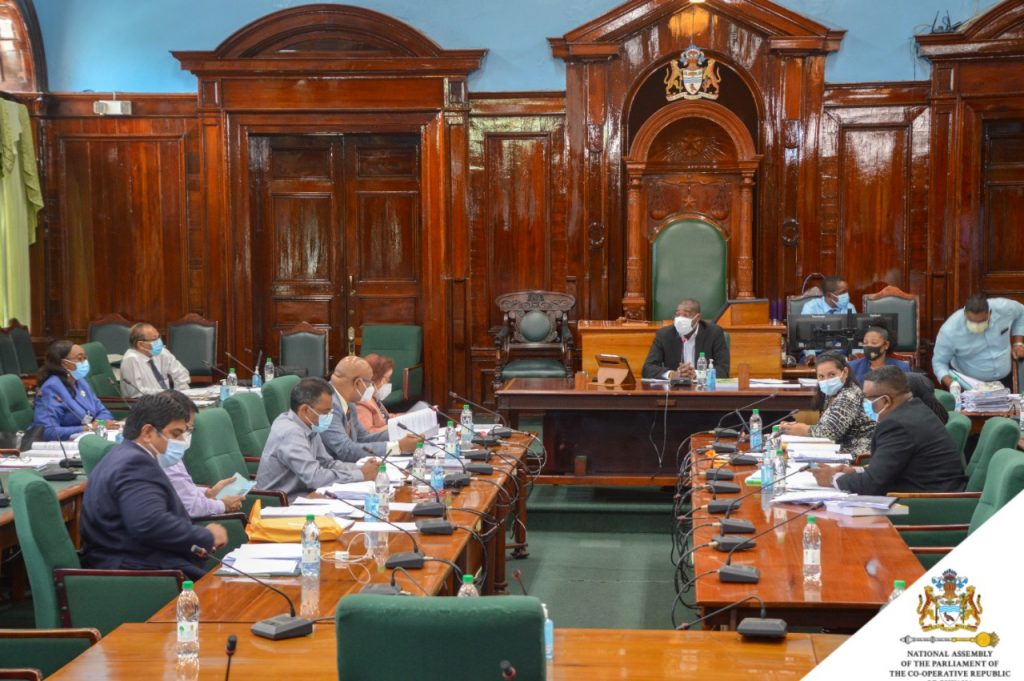 She said, if he was pensionable, then the Ministry would have been able to act on what is available.
Though, Government Member of Parliament agreed on the writing off of the sum given that its four years ago and that the ambassador is dead, she called on the Ministry to work in a more expeditious way to address such issues. She noted too that when a person's contract ends before the final payment is made, whatever is owed to the Government should be cleared.
At the compilation of the Auditor General's report the total outstanding sum stood at $11.549M, sixteen of the advances were cleared.
Additionally, in the report, it was also highlighted that no contracts were entered into in respect of 115 local based employees employed at the various Missions for the years 2015 and 2016.
Ambassador Audrey Waddell told the PAC that at the time of the audit those employees were receiving their benefits. She explained that the contracts were being reviewed too since it was found that several of the clauses were ambiguous. She noted that in reviewing the contract it was found that certain clauses needed to be clearer.