Senior Counsel Llewelyn John, who passed away on Saturday, is being remembered as a Senior Attorney who served with distinction and impact.
John who was 95-years-old was still active in the legal profession at the time of his death. He served the profession for more than half a century.
In a statement, the Guyana Bar Association said Mr. John was a distinguished gentleman in law who was a constant supporter of the Bar Association and made contributions to the development of laws and the legal profession in Guyana.
Former President David Granger in a statement also reflected on the life and contributions of Llewelyn John.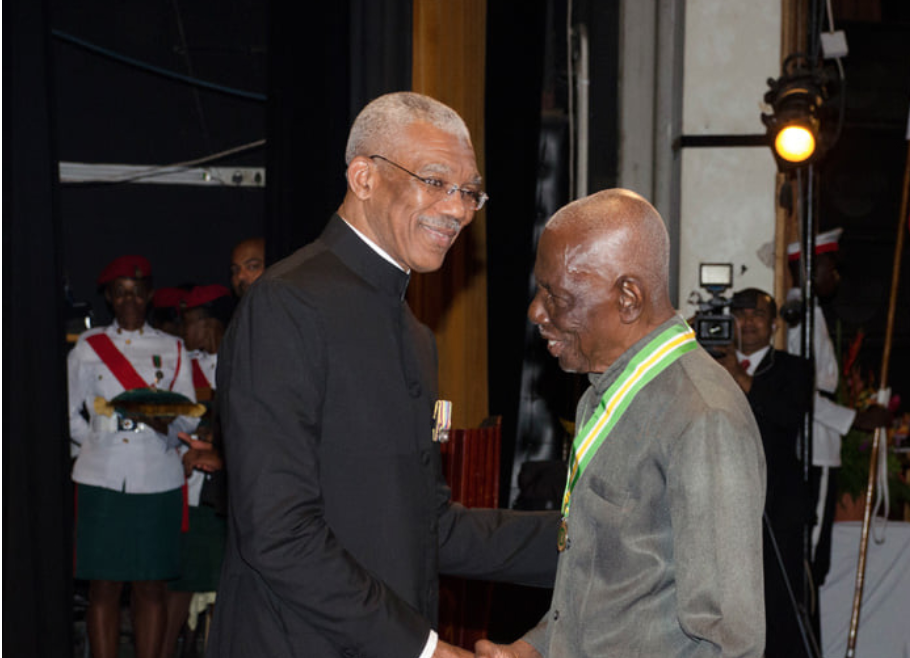 The Leader of the People's National Congress reminded that Mr John was elected a Member of the National Assembly and served as Minister of Local Government, Minister of Home Affairs and Minister of Agriculture in the People's National Congress-United Force Coalition Administration from 1964 to 1969.
He later established his own party, the People's Democratic Movement.
In 2015, Llewelyn John was presented with Guyana's third highest national award, the Cacique Crown of Honour.