With Grade Six students preparing to return to classes from Monday and sitting the National Grade Six Assessment on the 1st and 2nd July, Chief Medical Officer Dr. Shamdeo Persaud said parents should have a conversation with their children, especially about the use of masks and the safety precautions they should take.
"Please show them step by step how to put on the mask and to wear it appropriately. Remind them not to touch the front of the mask, and to use the straps to remove it when taking a snack. So, let them take a plastic or a zip lock bag and place the mask there until after eating. Remind them to wash hands properly, and as soon as they have finished, to put on the mask again", Dr. Persaud said.
Dr. Persaud said parents should also give their child an extra mask, just in case the one they are wearing falls or becomes soiled. 
He also encouraged that they be provided with their own hand sanitizer and alcohol-based wipes which they can use as often as possible.
"Remember to talk to your children about distancing in order to protect themselves and their friends.  Most importantly, let them understand that things are going to be different at school because of the virus; you have to give them the mental support because you know how challenging preparing for the Grade Six Assessment can be".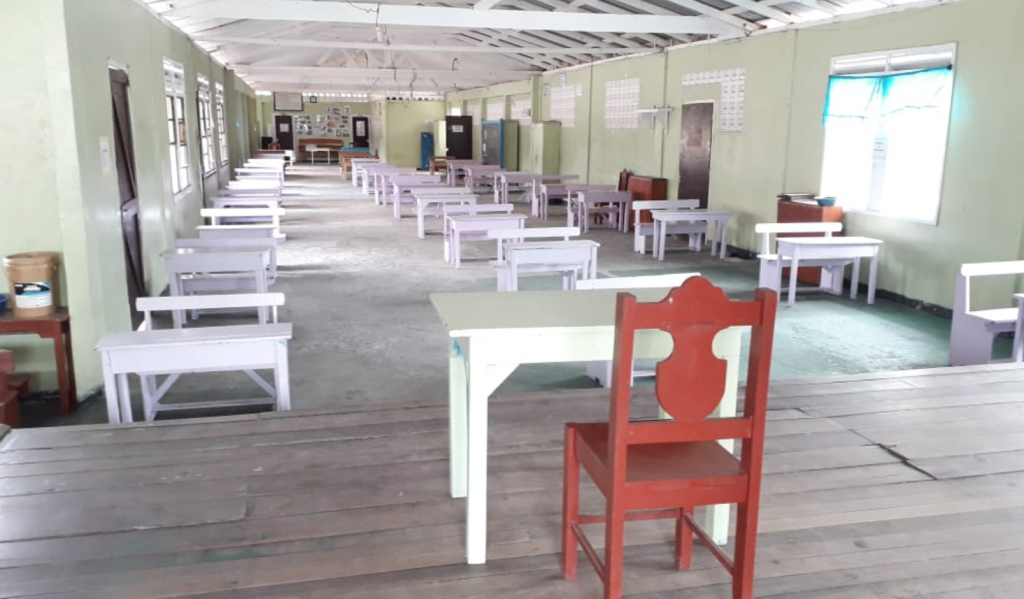 The Ministry of Education is moving ahead with its plans to reopen schools for students next week who may want to do some revision with their teachers before the examinations. Strict distancing and other guidelines are going to be in place to ensure the safety of students.
Education officials have indicated that it is not mandatory that the students attend the three days per week revision sessions, but they should be present for their examinations in July.
The total number of active coronavirus cases in Guyana ticked up to 54 as two new cases were recorded in the past 24hours from 44 completed tests. A total of 92 persons have made full recoveries from the disease.