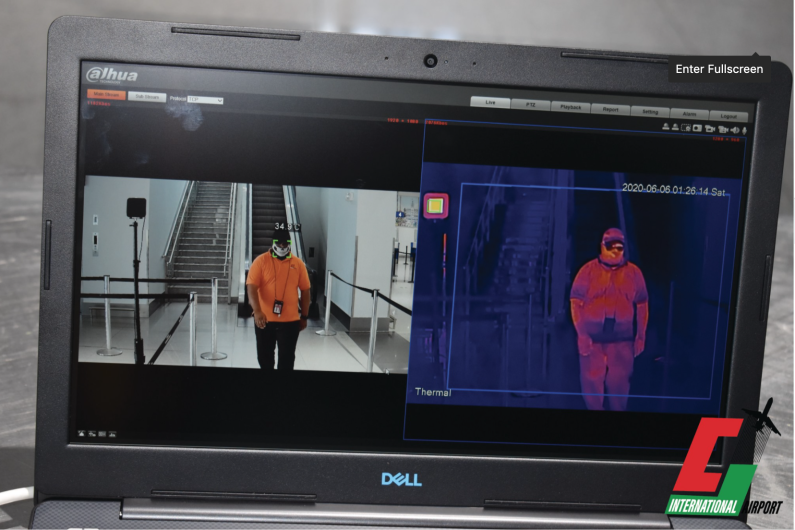 The Cheddi Jagan International Airport is ensuring all systems are in place for the planned phased reopening of the airport from the 1st July.
A number of safety measures and equipment are being implemented to safeguard airport and airline workers and staff from contracting the coronavirus disease.
Among the new features at the airport are self-check in machines and full body scanners to detect temperatures.
Public Relations Officer, Shunza Samuels told News Source today that the airport will be fully prepared for its reopening.
She said "among the biggest priorities is the safety of the passengers, staff and other persons using the airport. One of the most effective things that we have introduced is the thermol cameras. As passengers arrive at the airport, the cameras takes a body shot of the persons and it records their temperatures. It allows us to effectively monitor body temperatures".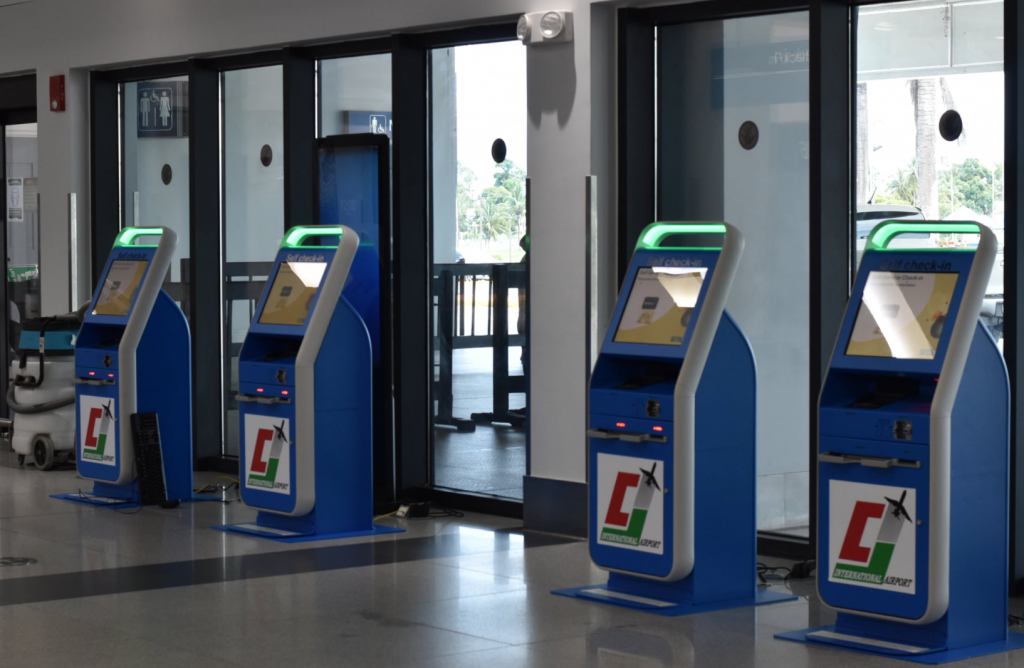 Ms. Samuels explained that once an arriving passenger's temperature appears above normal, they'll be segregated from the other passengers and moved to the Port Health Authority for further tests.
All arriving and departing passengers will also be screened at the Airport and according to Samuels, announcements about health and safety measures will constantly be aired on monitors throughout the airport and over its public address systems.
She said physical distancing stickers have also been placed on the floor throughout the airport to ensure passengers keep their distance from each other.
Additionally, Immigration and Customs Officers will be suited in special protective gear during their operations for incoming and departing flights.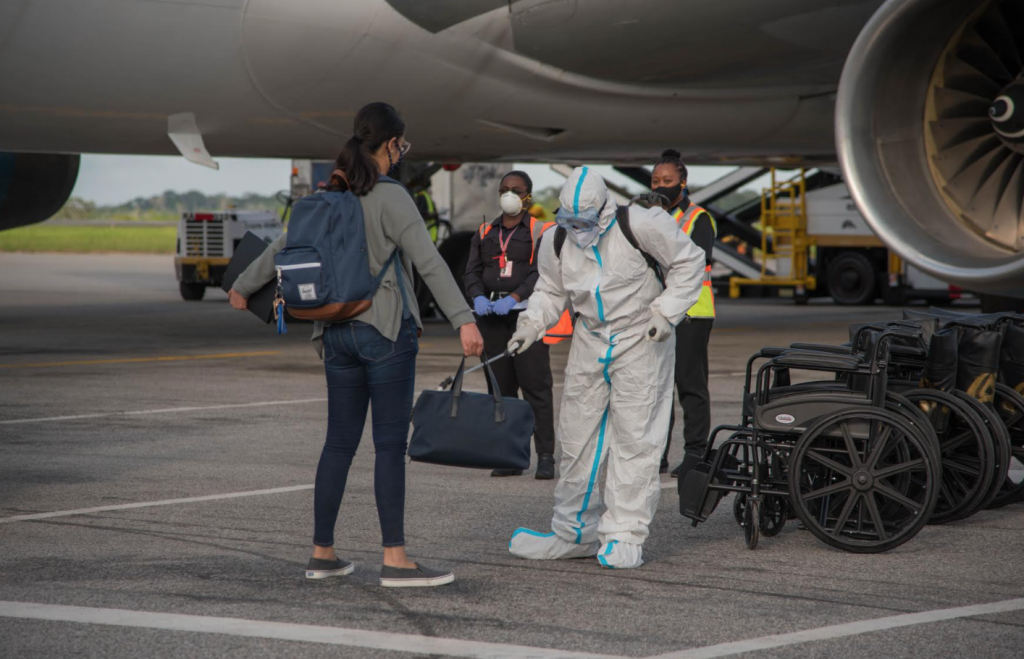 When the airport reopens, it will initially cater for Guyanese citizens, diplomats, permanent residents, repatriation flights and persons who are returning to their jobs in Guyana.
The airports have been closed since March as part of Guyana's efforts to stem the spread of the coronavirus.