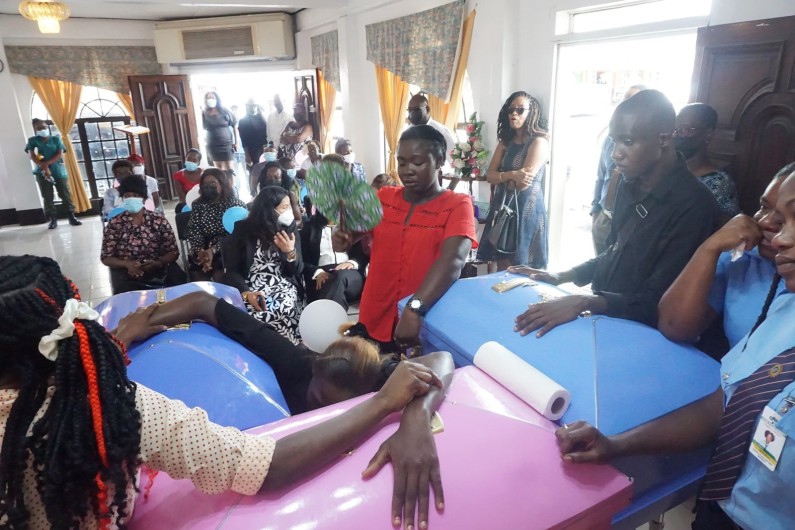 There was not a dry eye at the Lyken Funeral Home this midday as family members gathered to bid their final goodbye to the three children who died in last Wednesday's fire at their home in the Mocha Backdam.
The charred remains of the children, 8-year-old Timothy Kippins, 6-year-old Triston Kippins and 1-year-old Zhalia Flue were in three coloured caskets. Two blue caskets bearing the remains of the boys and a pink casket with the remains of their sister.
The mother of the children, Tracy Flue, broke down in tears repeatedly as she screamed out for her children. She was offered words of comfort from Opposition Leader Aubrey Norton and Government Ministers Dr. Vindyha Persaud and Sonia Parag, who all attended the intimate funeral service, where family members reflected on their loss and asked for support and prayers.
The three children perished in the late-night fire at their small wooden house after being left alone at home by their mother who was working night duty as a security guard.
The Guyana Fire Service's investigation has found that the fire was caused by an electrical issue at the house.
The Fire Service found it difficult to reach the scene of the blaze as there is no roadway leading to the squatting area, just shortcuts.
The young mother remains devastated by her loss.