In a dramatic operation after receiving a distress signal, members of the Coast Guard of the Guyana Defence Force rescued six crew members of a vessel after it sank out in the Atlantic.
According to the GDF, at around 11:30 on Monday morning, a distress signal was received by the Timehri control tower and the Coast Guard went into immediate operation, locating the crew members of the vessel, Lady Shaneeza off the mouth of the Pomeroon river.
Five of the six men were found on a life raft and were pulled from the rough waters. The rescuing Coast Guard Officers were informed that one other crew member who was wearing a life jacket had drifted off.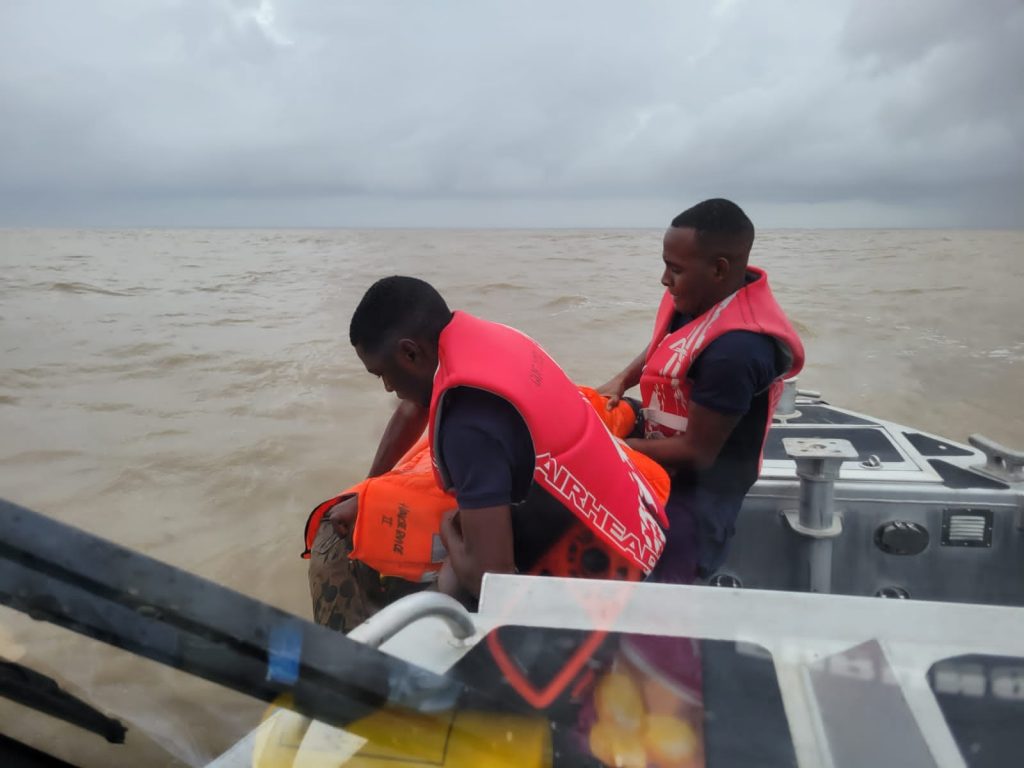 With assistance from Roraima Airways which conducted aerial surveillance, the Coast Guard was able to locate the sixth crew member who had been drifting for more than 19 hours, and safely rescue him also.
The rescued crew members of Lady Shaneeza were rushed to the Charity Hospital in Essequibo and they recounted that on Christmas night while heading back to Guyana from Trinidad, they encountered rough seas and their vessel, Lady Shaneeza flipped and sank.
The men were all outfitted with life jackets and were able release a distress signal and secure a life raft as their boat sank.
The Coast Guard members of the Guyana Defence Force are being praised for their bravery and the rescue of the six men. The Coast Guard has also acknowledged the role of Roraima Airways in the operation.