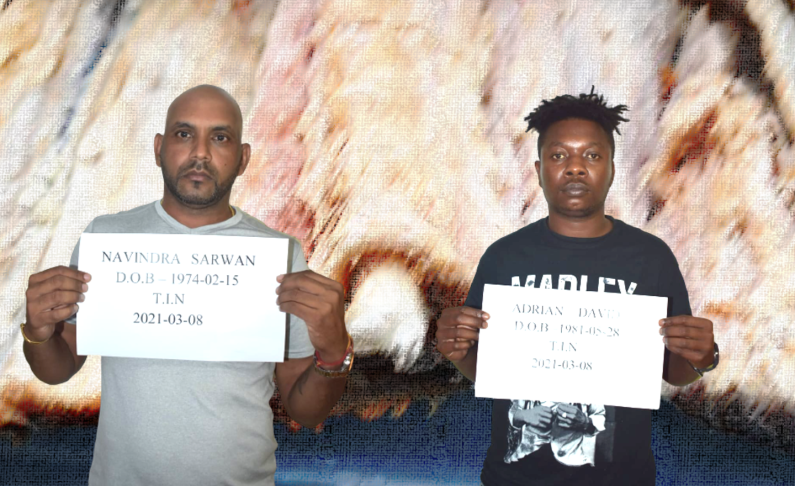 Three days after the Customs Anti Narcotics Unit found more than 7 pounds of cocaine in saltfish that was being prepared for export, two men have been charged and remanded to jail for cocaine trafficking.
The two accused, Navindra Sarwan called of First Field, Cummings Lodge, and Adrian David of Shell Road Kitty appeared before Magistrate Judy Latchman this morning and denied the allegations made against them. 
The Prosecution's case is that between the 7th and 8th of March at a location in Cummings Lodge and at the Cheddi Jagan Airport, the two attempted to traffic the 7 pounds of cocaine to the United States.
Sarwan was listed as the shipper of the cocaine filled saltfish shipment. The other accused was arrested after being named as the supplier.
The bust was made during an examination of the saltfish that was being exported to Miami. The CANU agents found over 200 cocaine-filled pencil long packages neatly packed in the saltfish itself replacing the large backbone of the fish.
The investigators also visited the home of shipper and found several pieces of equipment and material that they suspect were used to wrap the cocaine.
The two accused have been remanded to jail and will make their next appearance in April.