Even with a collective membership that surpasses that of the Guyana Police Force, Community Policing Groups (CPGs) across Guyana are being reminded that their role is supplementary to that of professional policing.
This month marks the 40th Anniversary of voluntary Community Policing in Guyana with activities planned in the 15 community policing divisions under the theme, "Building Public Trust, Social Cohesion and Embracing Youth Development."
At press conference on Friday, Public Security Minister Khemraj Ramjattan disclosed that there were 263 CPGs across the country with a membership of 5,194 persons.
But even with these impressive numbers accompanied by an expanded objective at the community level, Ramjattan wants CPGs to understand that their role is neither equal or separate to that of the Guyana Police Force.
"The police force is superior to CPGs and we must understand that and the CPG as I said, is supplementing the Police Force and they are going to be integrated with the activities of police as they have been over the years. I do not like the characterization that it is separate and equal," Ramjattan clarified.
He said the main objective of Community Policing must always be, as is clearly stated, to harness the energies of willing members of communities to support the work of the police.
The Security Minister does not believe that CPGs are denying the professional police service of human and other state sponsored assistance.
"I Have seen it in a different light in being ancillary and supplemental to the Police Force because they are not paid a salary and a lot of members have their own jobs and professions that keep them employed," he explained.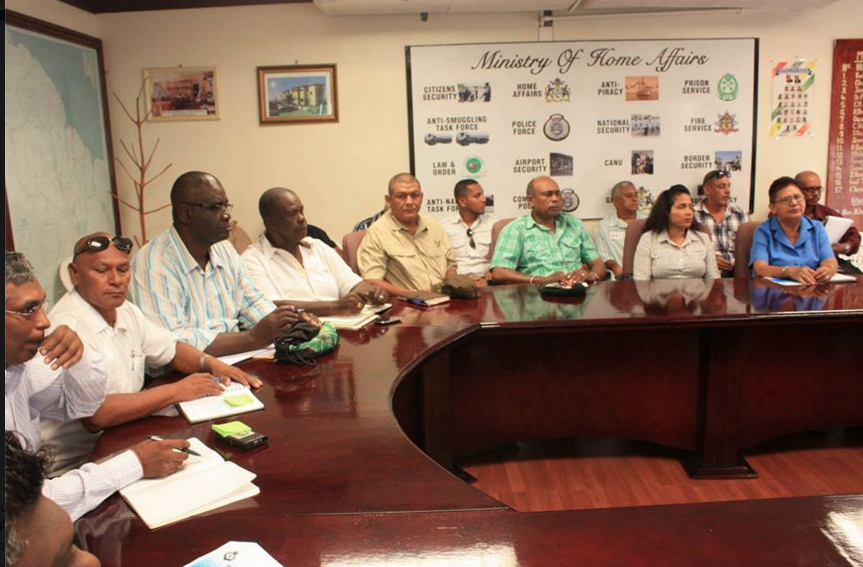 Minister Ramjattan said the activities of CPGs must be open and transparent. Reflecting on the successes of CPGs, it was noted that during the period of June 2015 to December 2015, the CPGs conducted 265 vehicular patrols, 138 motorcycle patrols, 150 bicycle patrols, 443 foot patrols, 50 baton patrols and 13 ATV patrols.
There were 38 arrests ranging from murder to domestic violence.
Ramjattan said community police men and women will undergo training in a number of areas including interpersonal violence, human trafficking, suicide prevention, fire fighting, road safety, first aid and communication over the next year.
Currently the Guyana Police Force is 2000 persons under-strength, according to the Minister. On this note, Ramjattan urged members of CPGs to encourage recruiting for the force at the community level.