Prittipaul Singh Investments which harvests, processes, and exports seafood will be consolidating its Mc Doom production facility with its Providence operations. 
Chief Executive Officer of PSI – Prittipaul Singh explained that due to global changes, it is necessary to undertake the consolidation of the company's operations.
The company currently employs 1500 persons and once the consolidation of its operations is completed, another 500 persons will be added to the workforce at Prittipaul Singh Investments.
"And I know that we at Prittipaul Singh Investments, the facility that we are building at Providence is huge and have the capacity also to take up the challenges, the product that we are producing from the aquaculture sector", the CEO noted.
The Guyanese owned company pegs its consolidation and upgrade at some US$75M. The move is expected to result in the modernization of the company.
The CEO added that "our goal is, at the end of the day, the people of Guyana must benefit from what we are doing here".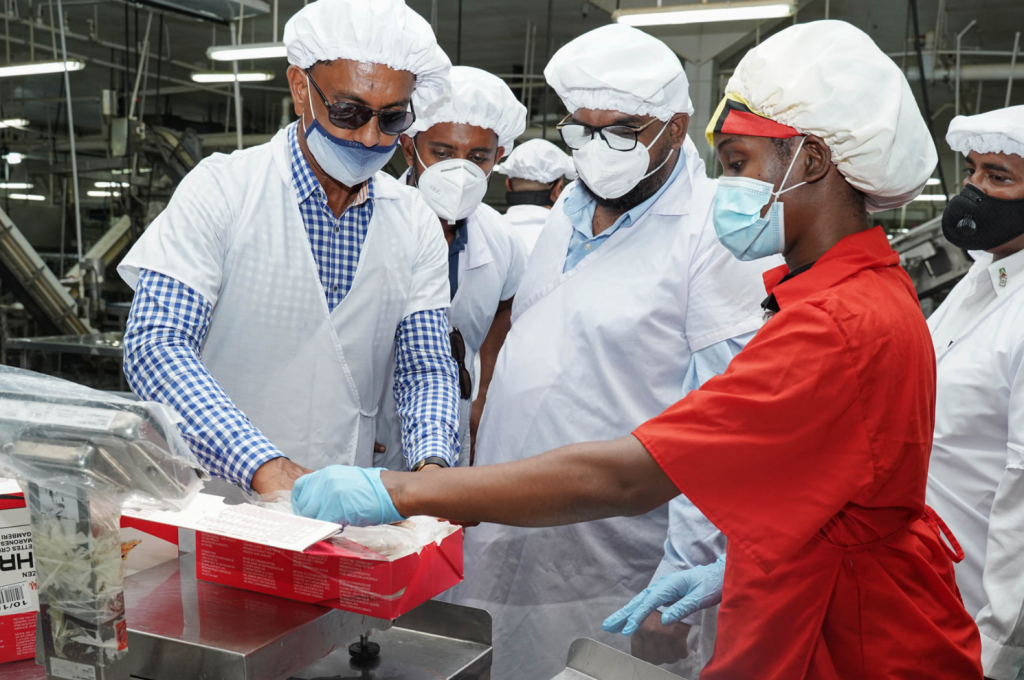 He stressed that the world is moving towards Aquaculture and that's a direction that the company is moving in also. By mid-2022, the company is hoping that it would have completed its transformation.
The comments from the CEO came during a tour of the company's operations by President Irfaan Ali, who explained that he thought it necessary to visit one of the country's largest fisheries production facility.
According to the President, it is very important that the vision and long-term goals of the Private sector are understood. He added that a firsthand view of the company's operation assists in guiding future policies for the sector.