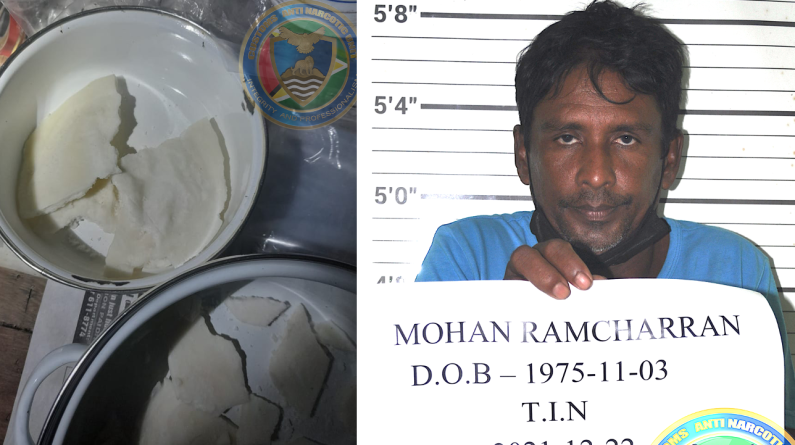 A #77 village Berbice resident is to be charged for possession of cocaine after agents of the Customs Anti Narcotics Unit found just over 163 grams of cocaine in his possession.
In a statement, CANU said some of its agents were conducting an operation in the Berbice area on Tuesday when a man riding a bicycle was spotted throwing a plastic bag into a clump of bushes.
The agents arrested the man and retrieved the bag. They discovered a substance in the bag suspected to be cocaine.
The man, Mohan Ramcharran, led the agents to his home where a search was conducted and additional cocaine was found.
He was immediately taken into custody and transferred to the CANU headquarters. Charges are to be laid against him soon.