A number of recently installed Region Four Councillors from the APNU have indicated that they were unaware of any agreement between their party and the AFC over the Vice-Chair position on the Regional Democratic Council.
The APNU has both the Chair and Vice-Chair positions, leaving some members in the Alliance for Change fuming over the party not being given the #2 position on the Region 4 RDC.
The APNU has launched an investigation into what went wrong while the AFC has summoned an emergency meeting of its Executive this Sunday to decide on a way forward.
At a press conference today, Opposition Leader and APNU General Secretary, Joe Harmon admitted that there might have been a breakdown in communication between the leadership of the APNU and the members on the ground who had to cast the vote for Vice Chair.
"The requirement for communication of that agreement to the parties on the ground was the responsibility of elements in that agreement. So it was in fact a requirement that the Councillors on the ground be advised about this agreement. My understanding is that there might have been some breakdown in communication but that is a matter that is being investigated", Mr. Harmon said.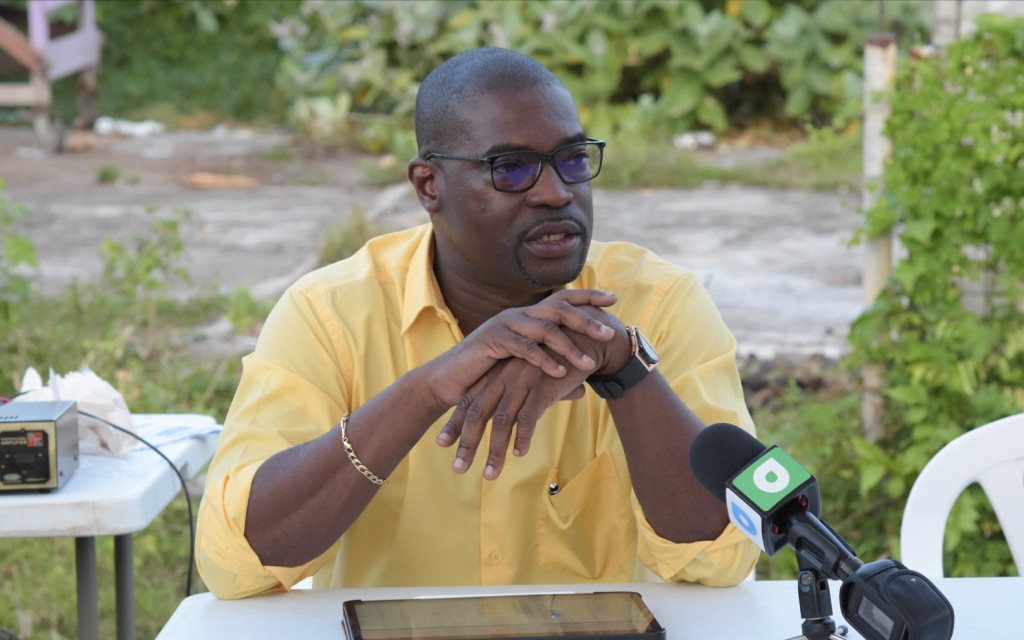 The APNU and AFC had agreed that in Regions 4 and 7, the APNU will get the Chairmanship position while the AFC would be given the Vice Chair.
At Monday's election both parties made nominations for the Vice Chair position. The APNU's 13 Councillors were joined by one AFC Councillor in supporting the APNU Candidate, leaving the AFC's Candidate with only five votes from the remaining AFC members.
Coalition Parliamentarian, David Patterson tendered his resignation as General Secretary for the AFC and threatened that he would have also been removing himself as a Member of Parliament. He remains a Member of Parliament and it is unclear whether his resignation as his party's General Secretary was ever accepted.
Mr. Harmon today said coalition politics are not without their problems, but he added that the AFC and Mr. Patterson remain very valuable members to the coalition.
"I want to make it very clear is that in political life sometimes there are bumps, ups, and downs but the important thing is that the parties are better together and subscribe to certain basic principles that see the need for uniting… to eschew one-party rule. We believe that Inclusive governance is important to the development of Guyana", Harmon said.
Meanwhile, the elected Chairman and Vice Chairman for Region Four have been busy moving ahead with a number of meetings as they settle into their new offices.