A West Coast Demerara businessman and his wife were arrested on Sunday following the discovery of more than nine pounds of marijuana at their home.
Working on a tip-off, the Police carried out a search at the Crane, West Coast Demerara home of the businessman early on Sunday morning.
The large parcels of marijuana were found stashed in a barrel in the bottom flat of the house.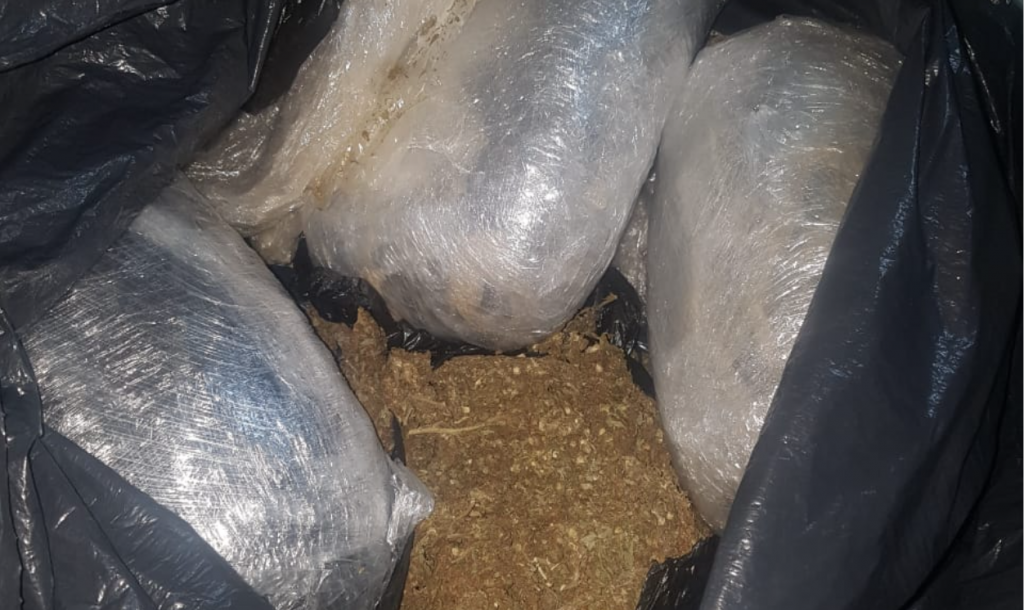 In the back of the yard, the Police discovered several small marijuana plants being cultivated under a fruit tree.  According to the Police, the businessman claimed ownership of the plants and asked that his family not be involved in the matter.
The packaged marijuana and the plants were seized by the Police and the businessman and his wife were immediately taken into custody. 
Marijuana possession and trafficking charges are expected to be filed against the two this week.