Crime Chief Wendell Blanhum is denying the involvement of police investigators in any attempt to politically persecute citizens.
Mr. Blanhum on Wednesday, threw cold water on the accusations which have arisen following the police's move to investigate the murder of one political activist and the assault of at least two others.
Two of the cases were recently brought before the courts more than five years after the crimes would have been committed under the previous PPP government, and involves former Presidential Liaison Officer, Kwame McCoy.
"It's not about the police bringing up old cases involving political persons. Any old case, as long as we get the information, we usually work on that information. So it's not about political individuals. It is based on the information provided to the police," Blanhum said.
Earlier on Wednesday, McCoy issued a statement in which he said he is convinced there is a political agenda to use the criminal justice system to witch-hunt him. He is calling on the Guyana Human Rights Association (GHRA) and on all other human rights organisations in Guyana, including the Office of The Director of Public Prosecution, the Office of Professional Responsibility, the Police Complaint Authority, the Administration of justice, the Diplomatic Community and the CARICOM Secretary-General to condemn what he said is political persecution of him.
Mr. McCoy was charged for the assault of Political Activist Freddie Kissoon and Mark Benchcop and is under investigation for the murder of another political activist, Courtney Crum Ewing.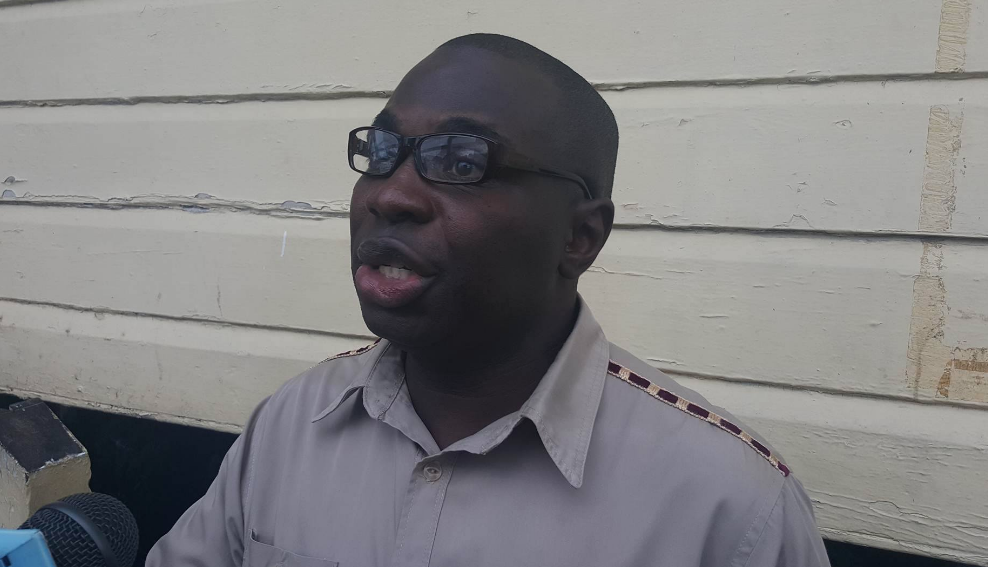 The Crime Chief also used the opportunity to address concerns raised regarding the police's ability to secure confessions from criminals and what appears to be an increase in that kind of evidence.
He said "our investigative process has over the years withstood all the scrutiny within the courts and this is not something that has occurred overnight, we have had criminals confessing before so I don't know what is the big issue here."
Mr. Blanhum said too that the police has implemented a number of initiatives which are providing the police with other material evidence to solve cases. (by Kurt Campbell)