Embattled Deputy Chief Election Officer, Roxanne Myers has filed a multi-million-dollar lawsuit against Government Member of Parliament, Attorney Sanjeev Datadin, and the local media entity Newsroom.
The lawsuit was filed by Attorney Nigel Hughes.
In the statement of claim, Hughes contends that during a Newsroom interview on March 06, 2020, Datadin while at GECOM's Command Centre at Ashmin's building accused Myers of refusing to allow the Court Marshals into the building to serve a notice of application.
"The Defendants published the official designation of the Claimant as one who has acted illegally, corrupted and ultra vires in her capacity as Deputy Chief Election Officer as it pertains to the 2nd of March, 2020 elections. The Defendants expressly accused the Claimant of acting above the law and having arrogated or attempting to arrogate unto herself jurisdiction to influence the outcome of the Region 4, 2020 Elections Results and control and or otherwise direct Marshals of the Supreme Court of Guyana," Hughes submitted.
Myers is seeking in excess of $100M in damages from the Newsroom for the publication and defamation and $50M from Datadin for defamation published in the interview.
In the Court action, Myers through her Attorney contends that "the words published of the claimant were untrue, malicious and penned in undiluted falsehood. The claimant denies subverting the service of injunctive proceedings or acting ultra vires in her capacity as Deputy Chief Elections Officer as it relates to the 2nd of March 2020 elections. The Claimant denies obstructing or otherwise impeding Marshals in the discharge of their duties on 6th March 2020 as alleged or at all. The claimant denies ever unlawfully restricting or otherwise denying access to anyone lawfully entitled to being present in the GECOM's command center in Ashmin's building on 6th March 2020 as alleged or at all".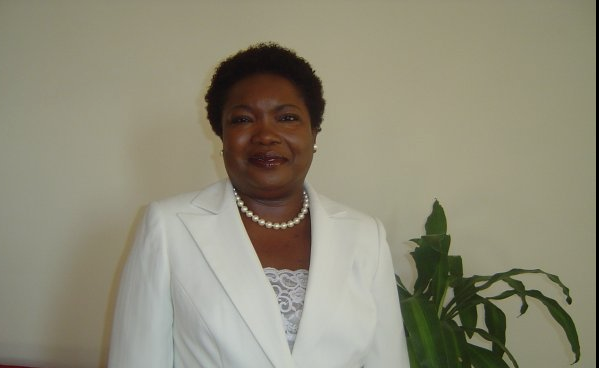 Hughes also said the publication of the article impugned the character of the Deputy Chief Election Officer, and the contents published could be interpreted to mean that Ms. Myers is dishonest, unfit for the office she holds, engages in unethical, immoral, and illegal behavior.
Myers is currently facing several election related fraud charges.  Back in October the DCEO was arrested, locked up and placed before the Courts. She has always maintained her innocence.
Just last week, the Chairman of the Elections Commission, retired Justice Claudette Singh wrote Myers and two other senior officers requesting that they show cause to the Chairman of the Guyana Elections Commission why they must not be removed from their respective positions.
The Chairman's letter to the senior officers followed a motion presented to the Commission for their removal by the PPP Government nominated members of the Elections Commission.