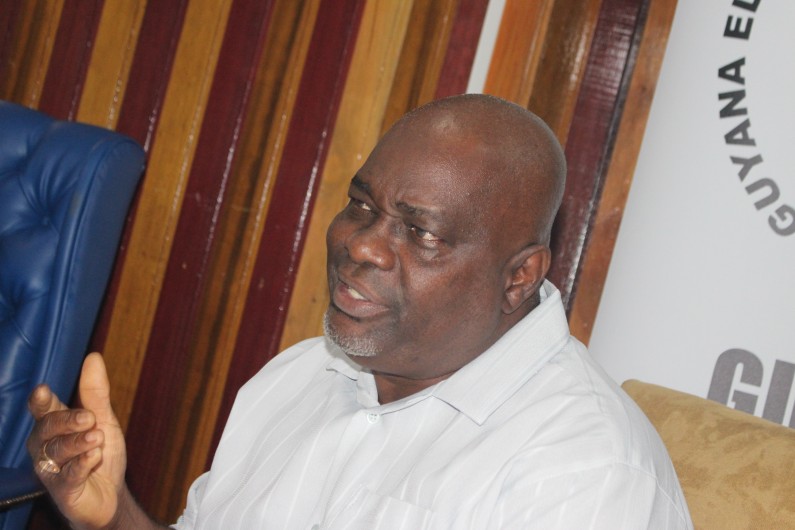 The Chief Elections Officer today announced that it would be impossible for national elections to be hosted by the 19th March.
"Our options that we presented to the Commission, says that is not possible", the Chief Elections Officer, Keith Lowenfield told the media today at a press conference.
He said a July timeline would be the earliest possible date for elections, but the clock is also ticking on that timeline.
The Guyana Elections Commission is still to grant its secretariat the approval to go into operation mode.
The Deputy Chief Elections Officer, Roxanne Myers, said for elections to be held by March 19, the nomination process would have had to be completed already. She said the Commission would need at least 148 days for the hosting of elections.
The Opposition People's Progressive Party/Civic has been pressing for elections to be held by the 19th March following the no-confidence vote in the National Assembly.
The Constitution requires that elections be held within 90 days or a later date as agreed to by two-thirds of the National Assembly, following the successful passage of a no-confidence motion.
The Chief Elections Officer said that historically, the President would be told that he could call for elections within 90 days once all of the preparations would have been in place and the list of electors is ready and the President would be told that GECOM is ready. He said the Commission is not currently at that stage.
Mr. Lowenfield said there is the need for training of GECOM staff in all of the areas where polling will take place.  He pointed out that the elections would be for all of Guyana and not a part of Guyana.
The CEO said he works on the instructions of the Commission and while he has been asking the Commission for the green light to step into operations mode, that approval is still to come. He said questions should be directed to the individual Commissioners about why that approval is still to be granted.
With regards to house to house registration, it was revealed that the house to house registration process could take as much as nine months.
The current voters list will expire at the end of April and once it expires, the Chief Elections Officer explained that a new list will have to formulated.