Three months after he was asked to proceed on leave following the deadly Camp Street Prison unrest, Deputy Director of the Guyana Prison Service, Gladwin Samuels will return to the job on Monday, 6th June, 2016.
Samuels will immediately take on the role of Acting Director of Prisons as the Director will be on overseas assignment.
News Source understands that the Deputy Director received a correspondence from the Ministry of Public Security on Friday informing him of the decision to have him restart duties.
Mr. Samuels was asked to proceed on leave in the aftermath of the March 3rd prison unrest after several inmates who survived the fire that was set by fellow inmates, accused him of not doing enough to get trapped inmates to safety during the blaze.
The Deputy Director who holds a Degree in Social Work and is about to complete his Masters in Public Management had been fingered by a number of prisoners who testified before the Commission as giving instructions to lock the prison doors while inmates were trapped in a fire.
He denied those accusations and told the Commission that many prisoners do not like his strict style of management and so many of them would have come before the Commission with stories that are untrue.
Mr. Samuels explained to the Commission that he is a trained Social Worker and every day that he went to work at the Camp Street Prison, it was to make the prison environment a better place.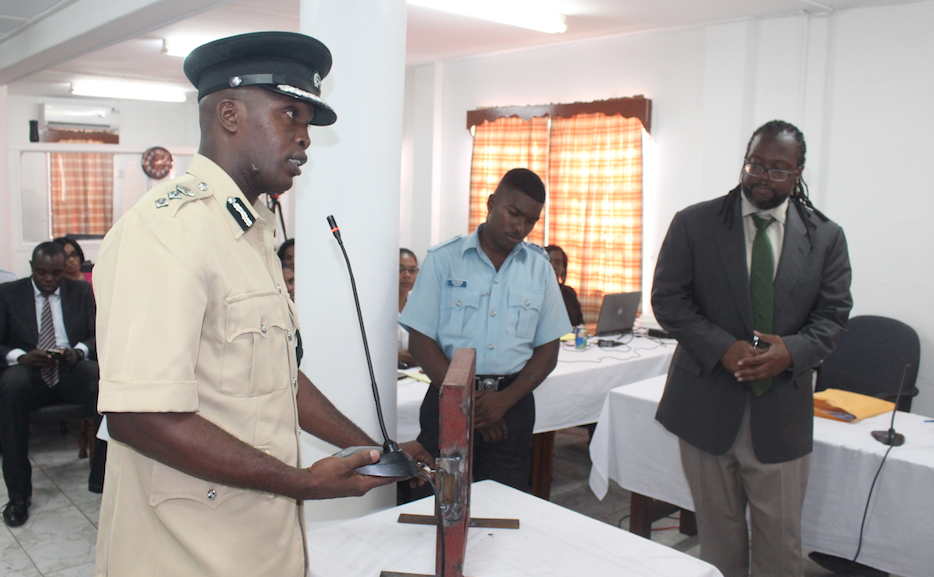 He said prisoners who want to be honest could come before the Commission and speak the truth about what took place on March 3rd, when 17 prisoners lost their lives. But he noted that many of them might be afraid of attacks from other prisoners once they were truthful about the occurrences in the jailhouse.
"The only way some of them might come here and be totally honest might be if they are offered permanent residence in the U.S and where they might be able to live safe for the rest of their lives. Because many fear that if they come and speak the truth they could be attacked when they go back or sometime after", he told the Commission.