In the aftermath of Sunday's fire and prison break at the Georgetown Prison, retired Director of Prisons Dale Erskine has expressed concern over the "tragedy" which he believes will be very disruptive for the state, families, citizenry, prisoners, law and order, safety and security and the economy.
In a statement on his Facebook page, the former Prison Director said he believes the combination of several factors had reduced the Camp Street Prison to a vulnerable and toxic place for both inmates and employee.
Erskine, headed the Prison Administration for several years and also participated as a Commissioner in the 2016 Prison Commission of Inquiry which delivered over 40 recommendations for the improvement of prisons across the country.
As he mourned the death of Prison Officer Odinga Wickham, Erskine said that inside the Camp Street Prison, there was a strong sense of vulnerability for staffers that it could be their last day.
"…considering the overpopulation, poor security design of most prison buildings, a high amount of dangerous, violent, in- discipline and angry prisoners, inadequate and poorly trained staff as well as a number of corrupt/unprofessional staff. The combination of these factors was highly explosive and officers tried their best to keep it from exploding on daily basis."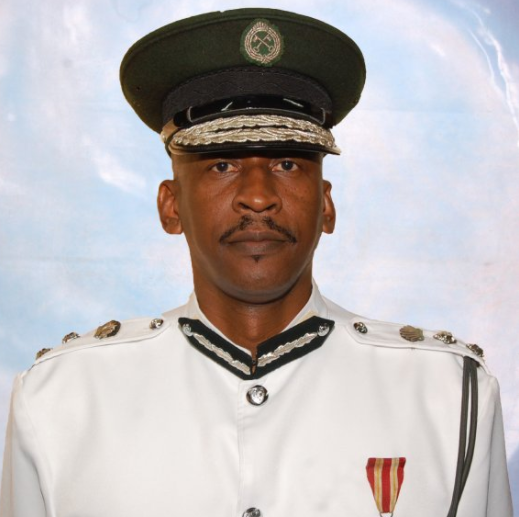 Notwithstanding these issues, the former Prison Chief said on Sunday that the ignitor of that explosion was a group of heartless, determined and violent prisoners who tested the vulnerability of the system in a "deadly do or die dash to freedom."
"What is important now is not expend much energy on finding faults as to how this inevitable situation occurred considering the ever-present vulnerabilities within the Prison system, but finding solutions to this crisis," he said.
He cautioned that judicious, hard and endurable decisions have to be made swiftly to ensure that the new Prison infrastructure is designed in such a manner to diminish the will of prisoners to escape.
Erskine said Prison Administrators and prison officers have always feared the outcome of a total conflagration at the Georgetown Prison considering the old wooden buildings and the overpopulation at the prison.
He noted that while he was there, the administration planned tirelessly, institutionally as well at the Joint Services' level to prevent this from occurring over the past decades.
"To the Director of Prisons Mr. Gladwin Samuels, Officers and other ranks of the Guyana Prison Service, I ask you to remain resilient in these moments of crisis. Many have no clue of the threats of deadly physical harm you faced on a daily basis."
He urged prisoners and their families to work with the Prison administration and members of the Joint Services to bring normalcy to the situation while expressing confidence in the leadership and members of Joint Services to do same.