As voting for the Disciplines Services started at 6 o'clock this morning, scores of members of the services turned up early at their polling stations to cast their votes.
At the GDF headquarters, the Chief of Staff, Brigadier Patrick West was one of the early voters.
After casting his ballot, he told reporters that the process went smoothly for him. He explained that these elections like other elections are critical to the development of Guyana and persons should go out and vote.
Several members of the GDF could be seen standing in line early to go into the polling stations to cast their votes.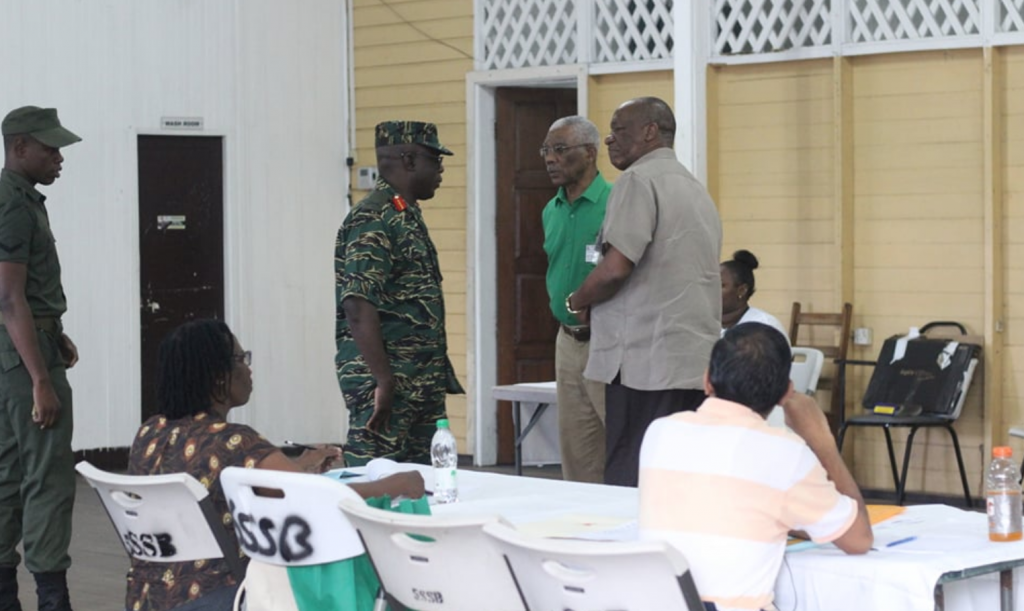 President David Granger visited the polling stations at the GDF headquarters and at the Police headquarters. Political party agents and candidates are allowed to visit polling stations to observe the process.
Speaking briefly with the media, the President said based on his observances, the polling started on time and there were no hitches as the Disciplined Services members cast their ballots.
"I am satisfied that things are going smoothly and will continue to go smoothly", the President said.
Opposition nominated GECOM Commissioner Robeson Benn was also spotted at the GDF headquarters observing the voting.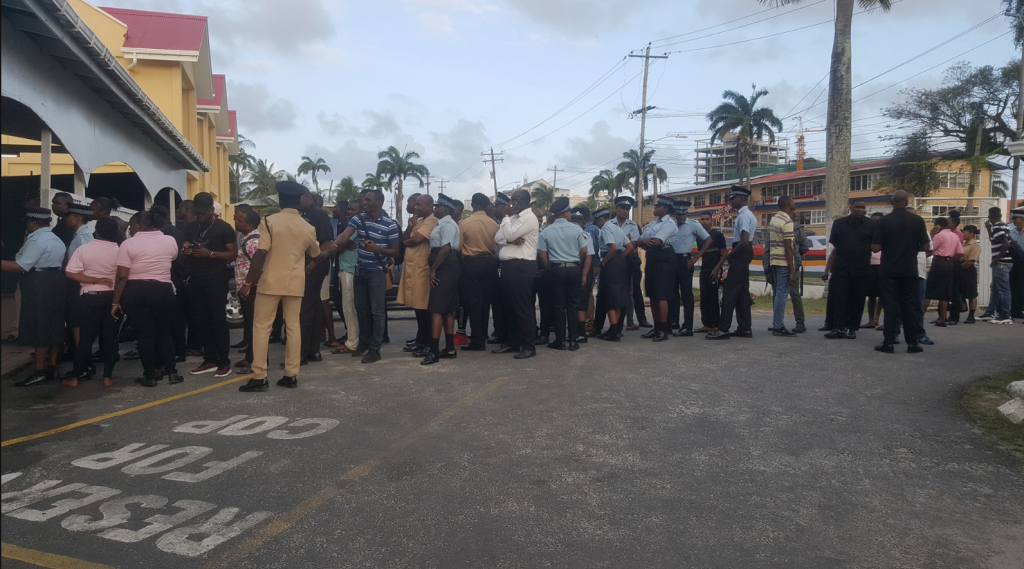 And the Deputy Chief Elections Officer, Roxanne Myers also visited the polling stations moments after voting began. She said the process has been moving smoothly.
At the Police headquarters, long lines of Police officers could be seen in the compound of the mess hall as the ranks came out early to cast their votes.
Several senior police officers were among the early voters and they all said the process was a smooth one.
The Guyana Elections Commission has released photographs of the GECOM Chair, Justice Claudette Singh visiting a polling place at the GDF Camp Seweyo base on the Linden/Soesdyke Highway.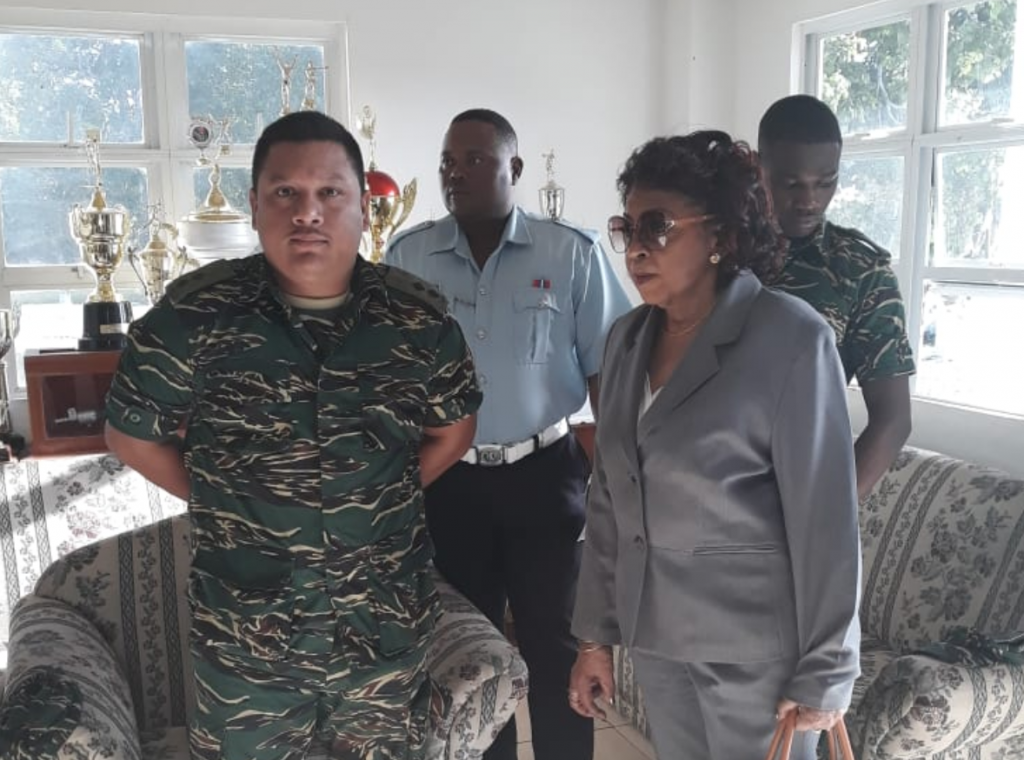 There are over 10,000 members of the Disciplined Services listed to vote today.