Local Government Elections commenced today with thousands of ranks from the Disciplined Services casting their ballots across the country, ahead of E-Day, when the rest of the population will head to the polls.
According to the Guyana Elections Commission (GECOM), more than 9,000 members of the Disciplined Services, which include the Guyana Police Force, the Guyana Defence Force, and the Guyana Prison Service – were listed to vote.
At the Police Officers' Mess Annex in Eve Leary, voting commenced on time at 6am.
Acting Commissioner of Police (ag), Clifton Hicken was among the first set of police officers to vote at Eve Leary. In a brief interview, he told reporters that members of the Police Force were encouraged to vote early.
"The police are well prepared. Voting commenced at 06:00hrs, and across the regions, as you can see, we are leading by example, all the commanders are leading by example, like the Commissioner, and I think we are going to have a smooth flow," Commissioner Hicken said.
He said early voting would allow for ranks to return to their duties.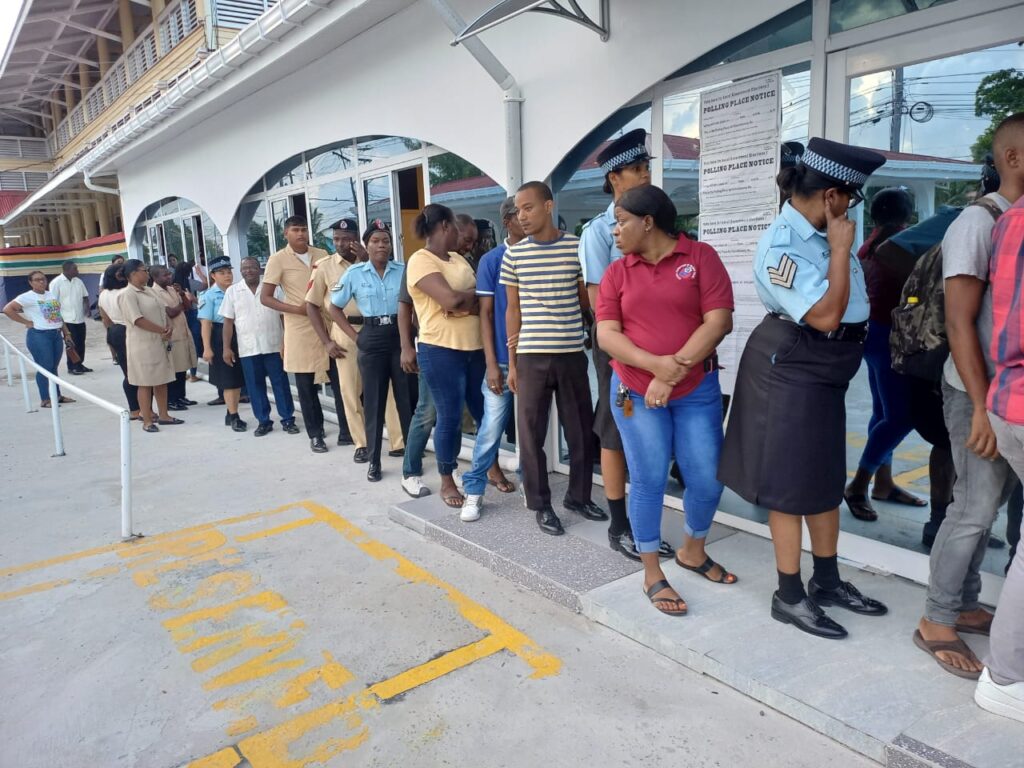 Over at Base Camp Ayanganna, members of the Defence Force were seen trickling in at the polling stations. The Chief of Staff, Brigadier Omar Khan told reporters that the voting process was seamless.
"This morning, our voting commenced at 06:00hrs, and so far, I have been informed that it has been going smoothly. I have completed my voting just after 06:00hrs this morning, and in our total voting population we have 2,799 ranks were expected to vote today. The uniqueness of the military and the Joint Services is that we have ranks dispositioned across many locations, I believe we have 16 locations with 23 polling stations, and the reports coming in, is that voting has been smooth so far," he explained.
With there being no contest in 13 Local Authority Areas, some members of the Disciplined Services were not required to vote.
At Base Camp Ayanganna, Chairman of the Guyana Elections Commissioner, Justice (Ret'd) Claudette Singh, and Deputy Chief Elections Officer (DCEO), Aneal Giddings were seen observing the voting process.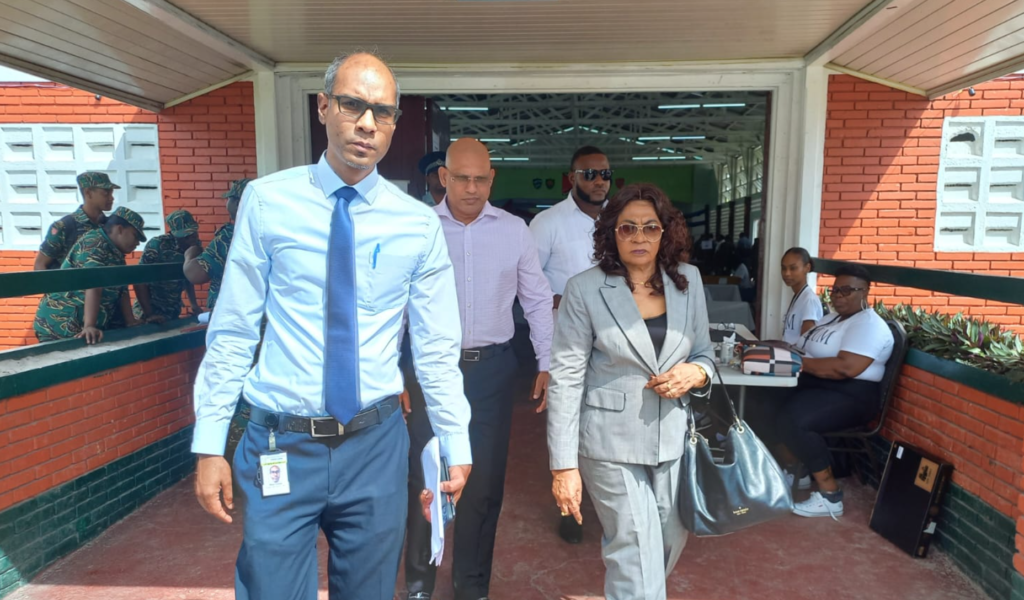 In a brief interview, the GECOM Chairman also reported that electoral process was being smoothly executed across the country for the Joint Services.
"I think it is going very smooth. It is a bit hot but it is going very smoothly. I am satisfied with what is going on right now, and how they are moving. It takes time but they are getting there," the Chairman said.
Commissioners Desmond Trotman, and Clement Rohee were also seen observing the voting process at a number of other locations.
The rest of the country votes on June 12.