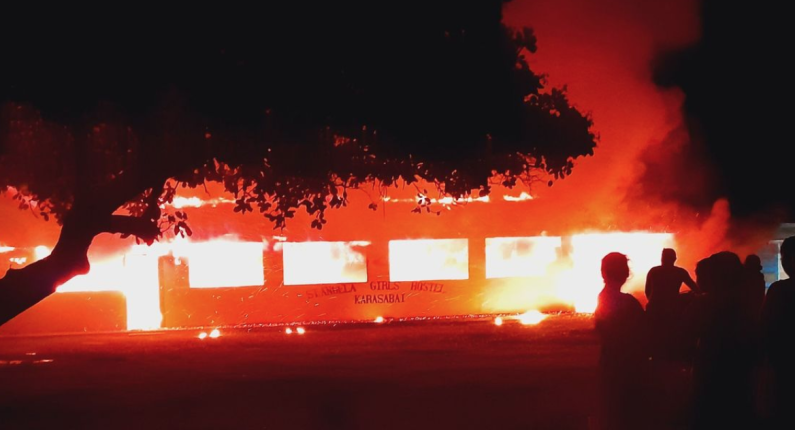 The Guyana Police Force has announced the arrest of four male students in connection with this morning's fire that completely gutted the St. Angela's girl's dormitory in Region 9.
In a statement, the Police said the 4 boys had threatened to set fire to the building after they were chased from the premises by the caretaker.
The Police claim that they went through with the threat early this morning by setting fire to the building that housed 19 female students. All of the students escaped from the fire unhurt.
The four suspects, according to the Police, were contacted and interviewed by Police investigators in the presence of Commander Region #9, the Regional Education Officer for Region #9 and their parents and they all confessed to the planning and executing of the crime.
The four remain in custody and will likely face charges.