Guyanese women are observing International Women Day amid calls from one local activist for government to take action on policy that discriminate against pregnant women and put in place more robust legislation to protect women and girls from sexual and other forms of violence.
Delivering the feature address at a gathering for workers of the Demerara Harbour Bridge, Commissioner on Women and Gender Equality Commission Nicole Cole said the 1996 Domestic Violence Act is a "toothless poodle" and has proven to be impotent.
Recalling her own experiences as a victim of abuse, Cole said "I have tested it in Court and found it to be fallacious."
Cole said she endured abuse at the hands of her partner and as a result, she is now pressing the government to introduce "femicide law", which will result in more rigid legislation to protect women against violence and afford them avenues for appropriate and satisfying redress.
"There are real horror stories in Guyana," She said while calling on her womenfolk to ensure that even among celebration of women advancement across the world they remain cognizant of every threat to women progression.
While opining that the most pervasive form of discrimination against women continue in the form of violence, Cole's emotional presentation dealt largely with the discrimination that pregnant women continue to face in the workplace and the accompanying issue of reconciling income.
She recalled the August 2015 case where four female constables were dismissed from the Georgetown City Council on the grounds that they became pregnant during a period that they should not have.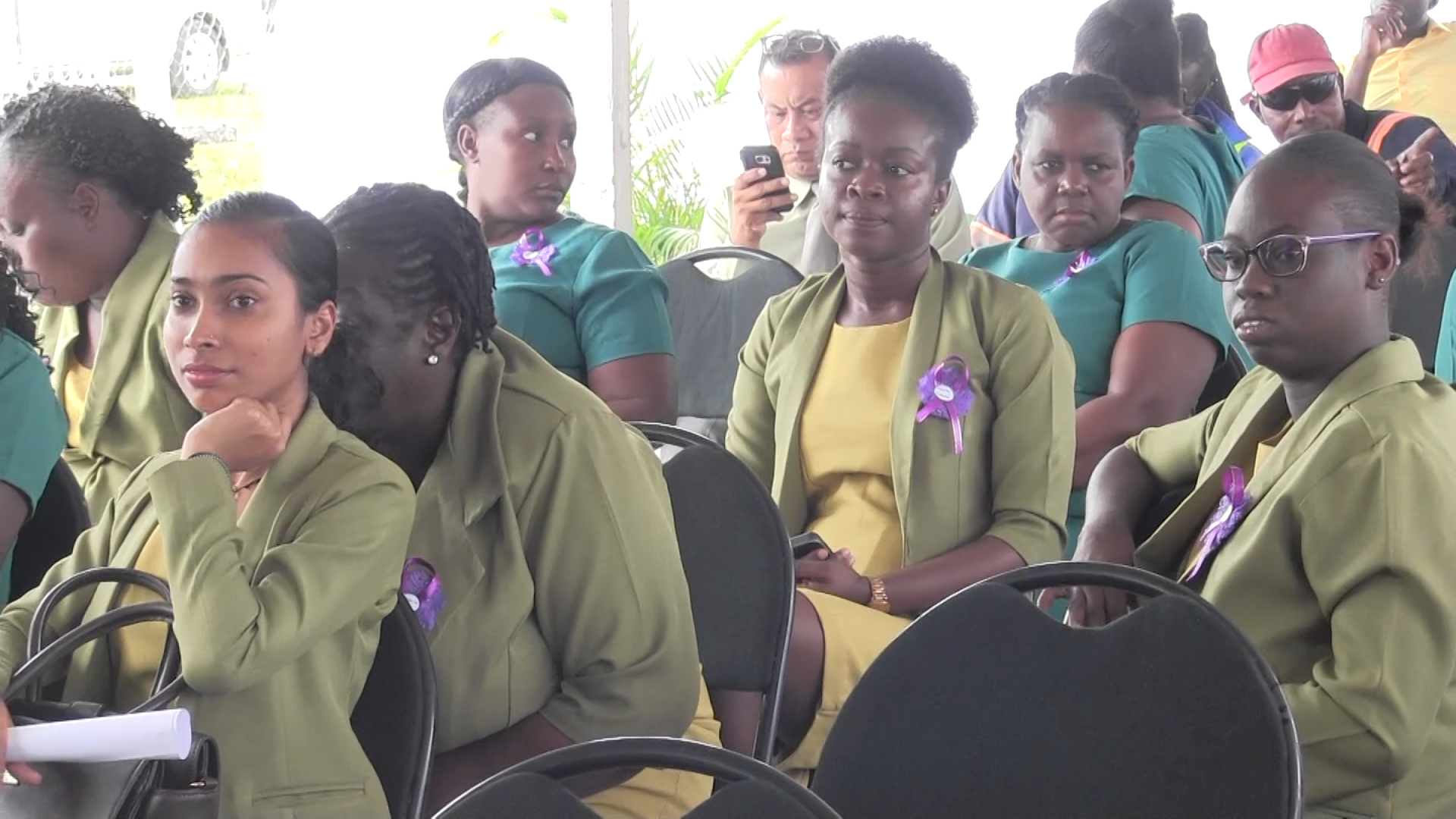 Protest action and public outcry led to the women being reinstated but Cole said the coalition government must deliver on its promises to address all policies that discriminate against women.
"Any policy that speaks against pregnancy is discriminatory," she added before recalling the 2016 incident where a pregnant News Anchor was removed from air because of her condition and even more recently criticisms meted out to women army corps by Army Chief David West.
Cole said family planning is not just the woman's responsibility but a duty that should be shared between men and women.
"We must not tell women alone that they are not to become pregnant, we need to also tell our men… tell them to stop demanding sex so often, stop fighting us down for the vagina and killing us too."
In like manner, Cole also condemned violence and aggression against men by their spouses and parents, arguing that it was also contributing to some of the problems women face.
"Advocacy must continue with a message that is fair and not biased."
She endorsed fully the theme for this year's observance: "Time is now, rural and urban activists transforming women's lives."
Her address was well received by the women and men in attendance with period cheers and applause as Cole used popular lyrics from dancehall music to get her message across.