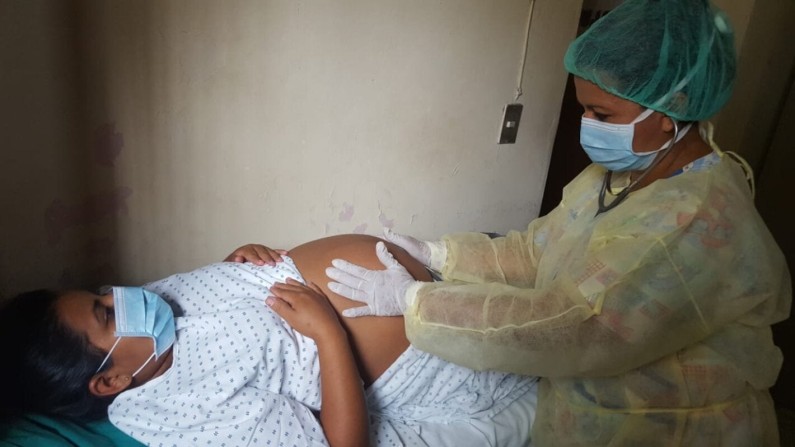 There is a growing number of pregnant women who are becoming ill with the COVID-19 and require hospitalisation, according to Health Minister Frank Anthony.
Currently, more than half of the persons who are hospitalized with the virus at the Infectious Diseases hospital at Lilliendaal are pregnant women.
The worrying trend has prompted the Minister of Health to issue fresh calls for pregnant women to get vaccinated.  The Health Ministry has recommended the Pfizer vaccine for pregnant women.
"So again I want to appeal to pregnant women if they haven't been vaccinated because at least if you get covid-19 it will be a milder form of it, so the vaccine is protecting," Dr. Anthony said during today's COVID-19 update.
Dr. Anthony said he wants pregnant women to start taking the virus seriously since studies continue to show that women who are pregnant or were recently pregnant are at an increased risk for severe illness with COVID-19 once they are unvaccinated.
"So I hope that people are understanding that this is a serious thing and that pregnant women really need to get vaccinated," the Minister urged.
The Minister said that there is a consensus among Health professionals that vaccination will not interfere with the development of the child, and will pose no harm to the mother since that is the main concern of many pregnant women.
Women who are breastfeeding are also encouraged to take the Pfizer vaccine.