Women rights activist and Commissioner of the Women and Gender Equality Commission (WGEC), Nicole Cole is calling for a National Strategic Action Plan to eliminate gender-based violence in Guyana.
In an interview today, Ms. Cole told News Source that the plan should focus on priority areas such as – prevention, protection, intervention, legal procedures and protocols for data collection.
She was speaking against the backdrop of Guyana observing International Day for the Elimination of Violence against Women today.
The outspoken activist also believes that Guyana's plan should take into account the socio-cultural background of the country, the specific needs of the victims and survivors and witnesses of violence.
"We have to have a national plan to reduce it. So a national reduction plan…we can't only treat this phenomenon as a curative. Medicine is also preventative. So if we take the public health approach to prevent and as well as to cure…" she opined.
Ms. Cole also said the national strategic action plan would represent the most comprehensive approach to addressing this scourge that continues to plaque Guyana if implemented soon.
Cole, who also sits as a commissioner on the Rights of the Child Commission (RCC), told News Source that that body firmly believes that corporal punishment that is meted out to children, appears to set the stage for violence against women.
"Then we also have the other problem of access to justice. It is not just timely for many," she stated, explaining that the situation is worst for many interior communities.
According to the rights activist, when Court cases take a long time to be heard, it allows the perpetrator(s) to flee the village or country.
"So, we are dealing with many facets of the problem- culture, law enforcement flippant attitude and the slow access to justice we receive."
While making reference to the joint European Union and United Nations partnership to eliminate all forms of violence against women and girls for which Guyana is expected to receive € 4.5 million, the WGRC commissioner said while that will help tremendously, more would need to be done.
She said, "But that's only for three years. It needs to be sustained after that."
The programme will contribute to the elimination of sexual and gender-based violence through the creation of a broad partnership with Civil Society, Government, Private Sector, Media, among others.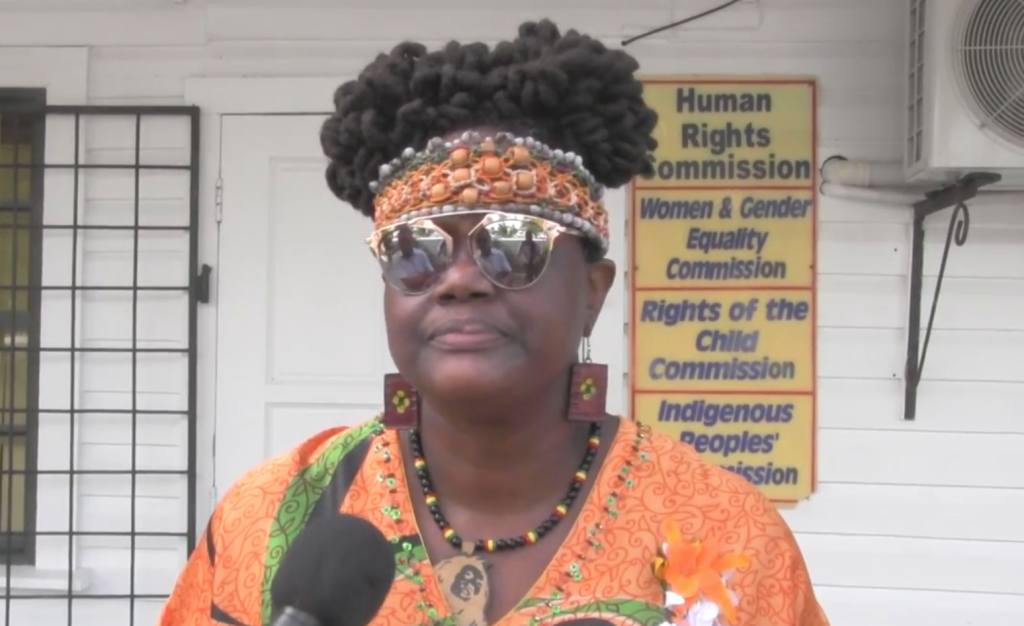 One of the most pervasive forms of gender-based violence is violence against women and girls.
It takes the form of physical, psychological, economic and sexual abuse. These include trafficking in persons, forced prostitution, sexual exploitation, rape, and sexual harassment.
A recent survey on Guyanese Women's Health and Life Experiences found that one in every two women in Guyana has or will experience Intimate Partner Violence (IPV) in their lifetime.
According to the survey, more than half or (55 percent) of all women experience at least one form of violence in their lifetime.
And more than one in ten have experienced physical and/or sexual violence from a male partner in the past 12 months.
A recent United Nations report also revealed a third of all women and girls experience physical or sexual violence in their lifetime, half of women killed worldwide were killed by their partners or family and violence perpetrated against women is as common a cause of death.
(by Samuel Sukhnandan)