Guyana's Director of Public Prosecutions, Shalimar Ali-Hack is awaiting the depositions in the case involving businessman Randy Jagdeo who was set free by the Chief Magistrate on a murder charge following the failure of some witnesses to appear in court.
Speaking to News Source on Wednesday, the DPP explained that she wrote to the Chief Magistrate on Monday requesting all the depositions in the matter. Jagdeo was accused of shooting to death his friend, biker Kirk Davis over an alleged affair the biker shared with his wife.
The DPP said once she receives the depositions and goes through the statements, a decision will be made about the possibility of the case being reopened. She said "when we get those depositions, we will look to see if they was sufficient evidence for a committal. Also we will compare it with the evidence and the statements in the file, and for witnesses who gave statements but did not testify, I can direct the magistrate to reopen the case to allow those witnesses to come forward".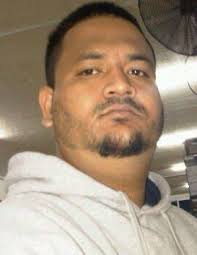 She said the police needs to make a better effort to ensure witnesses show up in court and she intends to give directions to that effect.
The businessman, Randy Jagdeo rode out of the courtyard on his CBR motorcycle less than 5 months after he was first charged in connection with the case. Before his first court appearance, he was on the run just after the September murder of the young biker in front of his house.
One of the key witnesses in the case who identified Jagdeo as the shooter in statements to the press and the police investigators was a no-show during the preliminary inquiry.
Jagdeo's wife who was also shot in the car and was treated at a private hospital was also a no-show in the case.
The Director of Public Prosecutions indicated that once she receives the depositions from the Magistrate, she will review everything and make known her decision.