Political analyst and Executive Member of the Working People's Alliance Dr. David Hinds, has issued a call for the fair and equitable distribution of the country's oil resources.
Speaking at an Opposition coalition organized rally earlier this week in Georgetown, Dr. Hinds said there are already signs of certain sections of the Guyanese society not cashing in on the country's new found wealth although billions have already been raked in from the sector.
When the APNU+AFC was in government, the WPA had proposed that US$5000 be given to each household from the country's oil wealth.
Dr. Hinds believes a realistic cash grant is still possible.
"We want all of us to get this oil money, that is why my party in the name of Dr. Clive Thomas, we said do whatever you want with the oil money, build your roads, but what you want to build but the sufferers of this country, take 10% of it and divide it equally among the 210,000 households in this country. We say we are not discriminating, every household whether you are Amerindian, East Indian, Chinese or African, you will get the same amount," Dr. Hinds told an Opposition rally earlier this week.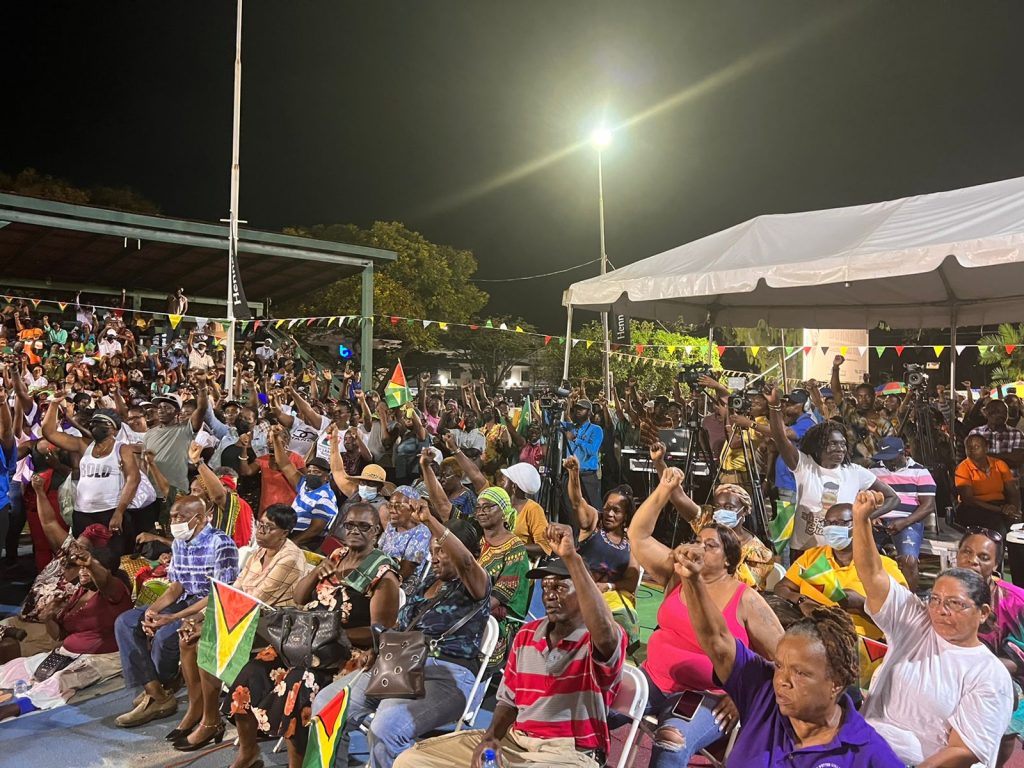 Dr. Hinds said that the government appears to be transferring the oil wealth to businesses and communities closely aligned to it.
"This oil money that is flowing in Guyana, it belongs to all of us. Those of you of African descent, it's your grandparents back pay and you are entitled to it. And I am saying we have to be at the table and if you don't want us at the table, we are going to kick down the feet of the table," Dr. Hinds said.
According to the WPA executive, in two years, the government has shown that it is more interested in helping an ailing sugar industry, while the rest of the country faces the rise in the cost of living.
He said Guyanese must not be comfortable with the current state of affairs of the country and must stand up and demand better.