The owner of the popular Guinness Bar on Durban Street has been left counting his losses after a fire ripped through the bottom flat of the building which houses the bar and restaurant last evening.
The Guyana Fire Service was summoned to the location just after 7 pm and worked quickly to contain the blaze to only the bottom flat. 
The owner of the business Troy Mendonca told reporters that he estimates his losses to be more than $15 million.
The kitchen and restaurant areas were completely gutted. Ten persons have now been left without a job.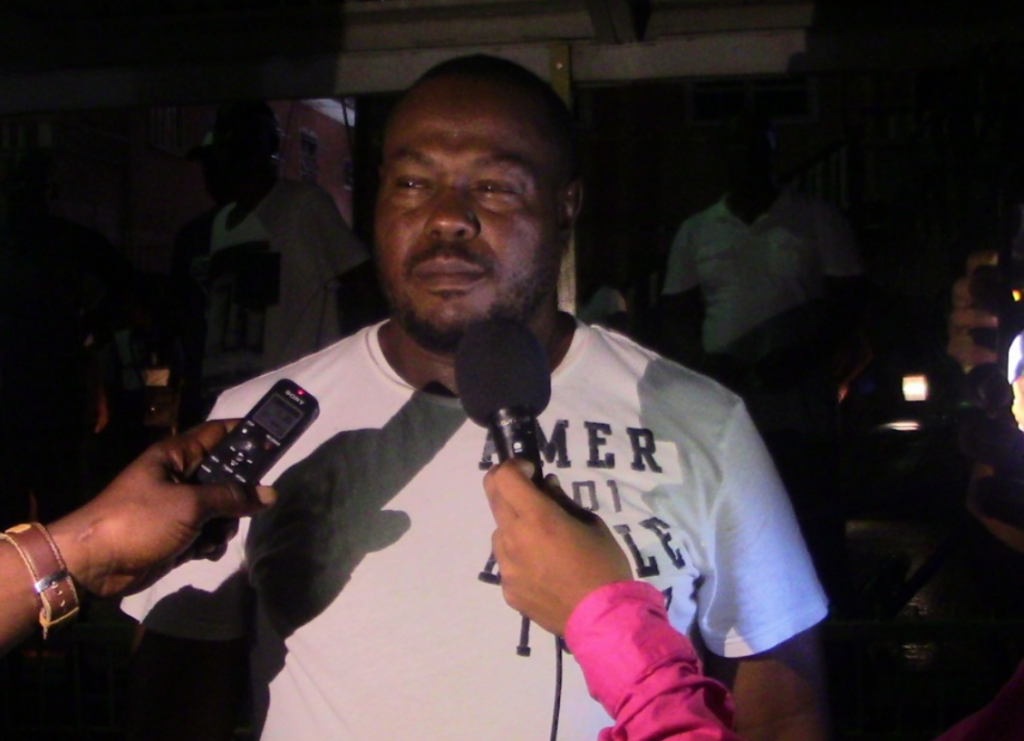 Mendonca said he could not say how the fire started since eyewitnesses only noticed the fire in the bottom flat and an alarm was raised right away.
He said he was home at the time and it was the landlord of the business place who contacted him.
The Guyana Fire Service has launched an investigation.