Dynamic Airways' return to the Guyana market has been anything but Dynamic and passengers in New York and Guyana are furious over ongoing delays being experienced by the carrier.
Over 150 passengers in New York were affected by another bout of delays by the airline on Saturday morning. This follows the delays on Thursday and Friday.
Passengers who were scheduled to leave New York at 9:30 on Saturday morning, found themselves still in check in lines as that take off hour approached. They have been told that their non stop flight to Georgetown will now leave the New York airport at 10pm on Saturday.
Many of the passengers became furious after being told of the 12 hour delay and expressed their dissatisfaction with the airline's service loudly. The situation became so noisy at the check-in counter at Terminal One at the JFK Airport, that police and airport security had to be called in.
One passenger told News Source that representatives of the airline at the airport were of little help. The woman said that the check agents who were there offered very little information and when contact was made with the call centre, passengers were faced with voice messages with no flight updates.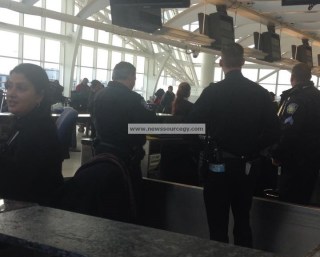 On Friday, a Dynamic Airways flight from Georgetown to New York left more than 10 hours after its scheduled departure time. However, the affected passengers were accommodated at a hotel and were given meals. The flight eventually left Guyana on Friday night.  The departure delay was blamed on maintenance issues and a weather 'cold front" that reportedly developed over the New York area.
It is unclear what is responsible for the Saturday delays.
The US based carrier returned to the Guyana marker last Saturday promising better service. But even that return was delayed by hours.
It was recently granted approval to operate a non schedule service between Guyana's Cheddi Jagan Airport and New York's JFK Airport.
Earlier this year the airline was forced to suspend its service to Guyana as the US Authorities did not grant it full approval for its operations. That suspension lasted for five months.
Filed: 29th November 2014