Guyanese in New York, Florida and throughout the USA now have an additional option for air travel to Guyana, both for the Golden Jubilee Independence celebrations this month and also with a full schedule starting in July.
One Guyana Air Travel in collaboration with Eastern Air Lines and Travelspan Inc. will offer non-stop flights from Miami and New York and other International Airports to the Cheddi Jagan International Airport (CJIA) in Guyana on May 20 & 21.
The service is expected to continue with five (5) weekly flights from July 1 through to September 11, 2016. One Guyana said it created this partnership with Eastern and TravelSpan mainly because of the overwhelming demand for reliable and affordable air transport to Guyana, combined with a strong commitment to serve the traveling public from the continental United States, Canadian and European cities.
The flights are timed to provide connecting opportunities at both JFK and Miami from cities throughout the US, Canada and Europe.
The United States Department of Transportation (US DoT) granted Eastern Air Lines approval to provide these new charter services on February 10, 2016, followed by approvals from the Government of Guyana on May 12, 2016.
Minister of Public Telecommunications and Tourism Catherine Hughes was extremely pleased about this very timely and much needed collaboration among seasoned air carriers. "There is no better time for this to come to pass. With the large amount of people booked to visit Guyana over this period, we welcome all carriers that could provide safe transportation for our residents and visitors before and after the Jubilee celebrations," the Minister said.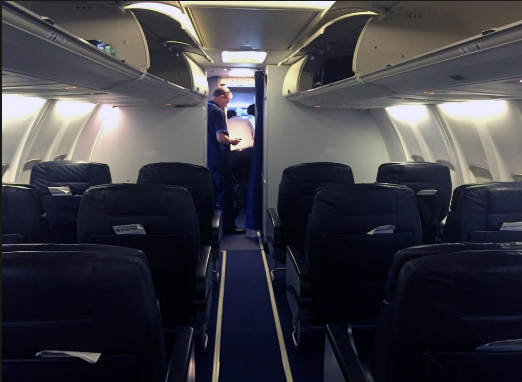 Eastern Air Lines operates the state of the art 737-800 'next generation' aircraft, and will provide convenient schedules with comfortable Business and Economy seating, new onboard ambience lighting particularly to enhance sleep inflight.
The modern conveniences will certain enhance the overall experience that passengers will have. President and CEO of Eastern Airlines, Mr. Ed Wegel said, "We are extremely pleased to be working with Travelspan and One Guyana which have over 21 years of experience in this market … and we are excited to be part of the 50th Anniversary celebrations with the Guyanese Community. We hope and expect to be serving this market for many years."