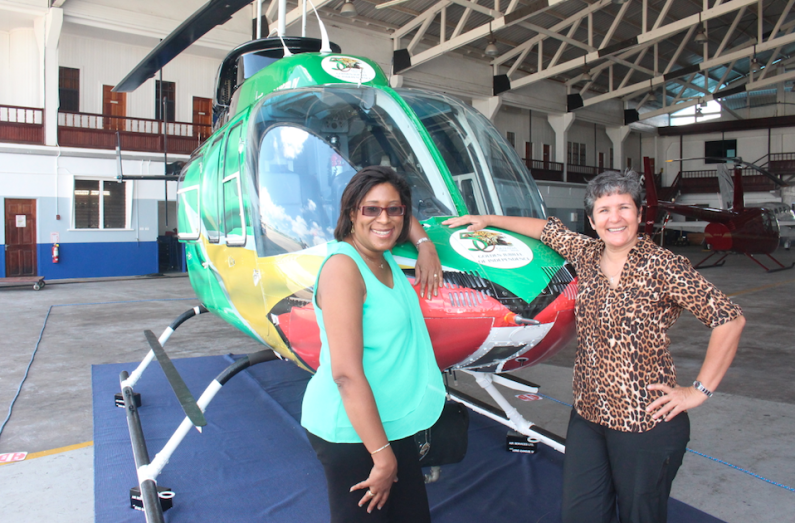 One of Guyana's oldest airlines, Air Services Limited, has rolled out its Golden Arrowhead themed helicopter as part of Guyana's Golden Jubilee celebrations.
The airline, which is the largest in Guyana, boasts a fleet of twenty-five aircraft and three helicopters. According to General Manager, Annette Arjoon-Martins, the company is pleased to have grown into a professional and reliable operator in the aviation industry for over 50 years, with over 200 staff members currently.
She announced that for the Guyana 50th Independence anniversary celebrations, Air Services Limited will be offering reduced prices to Kaieteur falls in addition to aerial tours of Georgetown. Persons will now be able to visit the Kaieteur Falls for US$130.
"Air Services limited is proud to be part of the jubilee celebrations and we are committed to the development of our tourism industry and we are extremely proud of our first female Minister of Tourism.  Our flagship helicopter will be available during the jubilee celebrations for tours to our local resorts, Kaieteur falls and aerial tours of Guyexpo.", Arjoon-Martins said.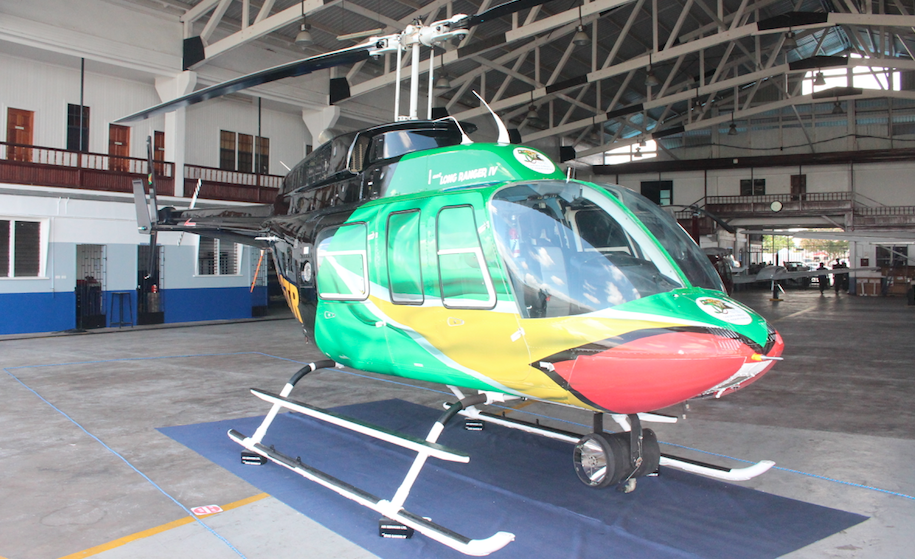 The company held a small launching of the flag themed aircraft on Saturday morning at its Ogle headquarters.  Tourism Minister Cathy Hughes who took an inaugural tour of Georgetown in the helicopter, said the local airline industry has done well for Guyana over the years and appears set to do even better in the years ahead.
She praised local airlines like Air Services, for the role they have been playing in the development of tourism. Minister Hughes said the tourism industry plays a vital role in Guyana's overall development and with a strong domestic airline industry, the two could complement each other.
Hughes praised the company over its special tours and fares during the jubilee period and said persons coming home for the Independence celebrations should take advantage of the Air Services prices and ensure they make an aerial tour of Georgetown or a trip to Kaieteur as part of their jubilee itinerary.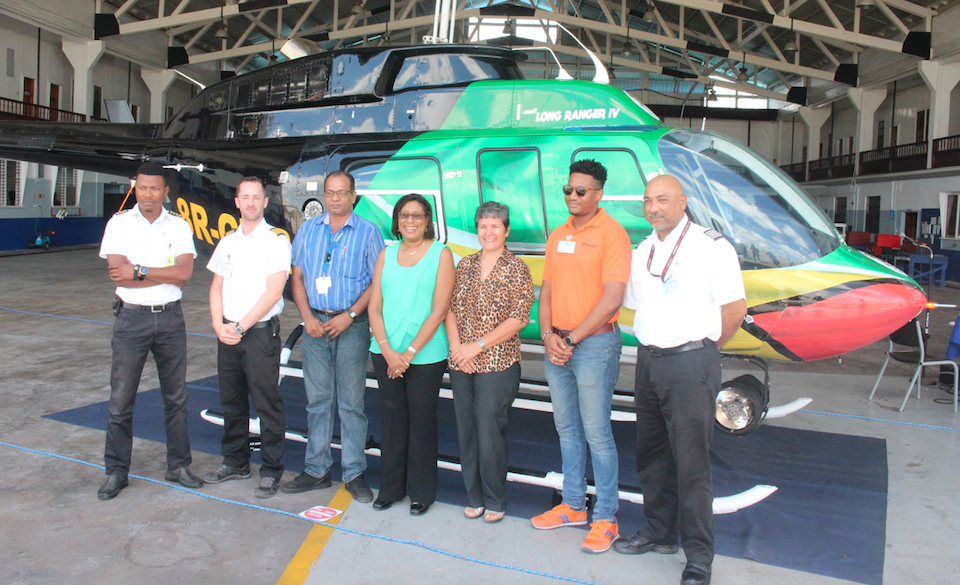 Air Services praised the work of its employees who undertook the project to add the national flag and the logo for the jubilee to the aircraft and she also thanked the graphic designer, Dellon Peters.