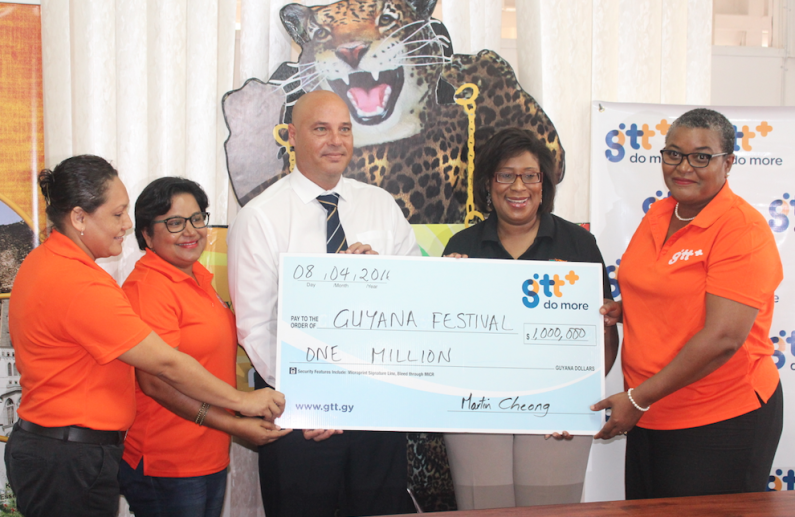 As the countdown continues to Guyana's Golden Jubilee celebrations, local telecommunications company, GTT, has chipped in with $1 Million towards the hosting of the Guyana Jubilee Festival Fashion Extravaganza.
The event is one of the major events being promoted by the Ministry of Tourism under the umbrella of the Jubilee Festival.
Tourism Minister, Cathy Hughes, said the fashion extravaganza will showcase the creative work of Guyanese designers who will have booths set up and also showcase their styles at daily fashion shows at Colgrain House. The festival takes place from May 19 – 22.
She noted that it is important to embrace the local fashion industry and she praised the work of several local designers and the work of the Guyana Fashion Council.  Hughes said in a world of changing fashion and style, it is good to support your own, especially when you do not want to step out to an event in the same style like the rest of the party.
GTT Public Relations Officer, Allison Parker, signalled her company's ongoing commitment to supporting Guyanese culture. She said GTT has planned several other events of its own to coincide with the celebration of Guyana's Independence Anniversary.
GTT will be hosting a mega concert featuring local and foreign entertainers and will also lend support to several other jubilee events.